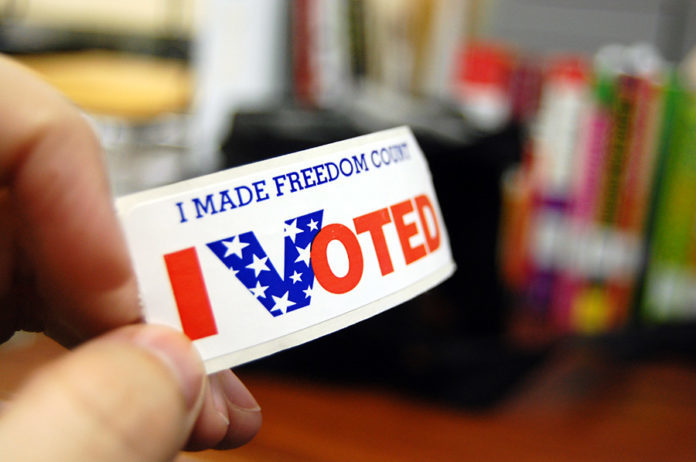 The first local chapter of the League of Women Voters has been established in north central Indiana, with much of the support coming from Kosciusko County.
The North Central Indiana League Of Women Voters was formed Monday during a meeting at Warsaw Community Public Library. The group will serve Kosciusko, Whitley and Wabash counties.
Top representatives of the state group were in Warsaw to help establish the charter and approve board positions, according to Brown.
The League of Women Voters is a nonpartisan political organization that encourages informed and active participation in government, works to increase understanding of major public policy issues, and influences public policy through education and advocacy, according to a news release from the chapter.
The league voted to name Jama Brown of Syracuse as president, Amanda Landis of Warsaw as vice president and Rebecca Burton of Leesburg as secretary.
Brown said she began working to organize the group after realizing there wasn't an entity in Kosciusko County that worked to register voters or educate the public about issues.
The League of Women Voters has a 98-year history, but Brown said she was told there has never been a chapter that represented the Warsaw area.
There are active chapters in Fort Wayne, South Bend and Elkhart, but Whitley, Wabash and Kosciusko counties "kind of get overlooked" in terms of engagement and reaching out to rural voters, Brown said.
While political parties have fundraising events, voters who aren't strongly tied to either party often "miss out on a big part of the discussion" about candidates and issues, Brown said.
One of the traditional functions of chapters is the hosting of political debates or forums prior to elections.
Brown said they hope to host forums for both area congressional districts during the next primary and general elections in 2018.
Brown said the group will work to support legislation in the Indiana General Assembly that would require the state bureau of motor vehicles to ask visitors if they want to register to vote.
Brown serves as secretary for the Kosciusko County Democratic Party. She said she has reached out to Republicans to participate in the group, but did not hear back.
Brown said the need to register voters is an ongoing effort. About 5,000 names were removed from the voter rolls in Kosciusko County in the last election as a result of the regular purging process.
Purging is done regularly as a way to remove the names of people who have died or have not voted in several consecutive elections.
She said the group has created a Facebook page that can be found by searching the name of the organization.