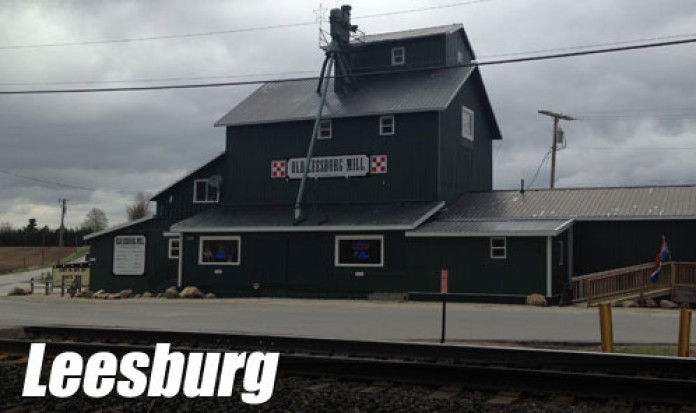 LEESBURG – Former students and teachers at Leesburg Elementary and High School will share a special occasion at the May 14 Leesburg/Oswego School banquet.
It is the 100th anniversary of the first four-year graduating class and the 50th anniversary of the Class of 1966, the last to graduate from LHS before consolidating with Warsaw schools, according to a provided press release.
The 2016 banquet will be in the Leesburg School gymnasium, completely refurbished as part of a major building renovation by Maple Leaf Farms. The former school is the world headquarters for the business.
The banquet is not only to celebrate the anniversary dates, but also to reunite all formers students of Leesburg School.
The release states, "Many students with an affinity for Leesburg in their elementary or high school years didn't finish high school with their class, but they are just as much a part of Leesburg School history. Those are the sentiments expressed by all involved in the annual Leesburg/Oswego Alumni Banquet, including the event organizers, Carolyn Everest Burk and Michael Arnolt, both of the Class of 1962. A number of former students left for work, armed forces, transfer and consolidation."
This event will be enhanced by sharing memorabilia, including yearbooks, keepsakes and other display case items which document the history of all of the Plain Township schools. A video of more than 100 images recalling past schools, classes and events will play on a continuous loop during the banquet. Anyone who has any type of memorabilia is requested to bring it for display on special tables. The items will be displayed with the lender's name. The video includes a film clip of the 1947 sectional basketball game between Leesburg and Warsaw.
Any former student or teacher who is interested in attending the banquet/festivities is invited and should contact Burk at 954-895-3165 or email at ceverestburk@gmail.com; or Larry Bishop at 574-527-3019 or labish@centurylink.net.
The social hour begins at 5:15 p.m. and buffet is 6:30 p.m. The buffet fee is $15. RSVP is requested by Wednesday.
According to the Kosciusko County Historical Society, which is compiling information on all county schools for a book to be published in the summer, there were nine schools in Plain Township. The history of those nine schools, plus seven separate district schools throughout the township, begins in 1835. The first known graduating class, which went to the eighth grade, was 1884 in Oswego. The first high school graduating class in the township was 1890 in Oswego.
The first picture of a graduating class in Leesburg featured the classes of 1912-1916; however, 1916 was the first four-year graduating class. The class consisted of two students, Edna Cormany Byrer and Max Rosbrugh.
In fall 1835, the first school, called a house school, started in Leesburg. The school was considered a subscription school, where parents paid a fee per child. The term house school emanates from a teacher literally using someone's residence as a classroom. Subsequent non-graded school for students six to 20-year-old was constructed in 1935-1936 on Lot 41 on Prairie Street; frame schools on the east end of south side of Prairie and then another on Prairie at the corner of Jefferson Street. The later is the first graded school, starting with first grade. The prior school students level of entry, or their subsequent level, was based on their level of reading. There were six levels of McGuffey Readers. Early schooling typically consisted of four to eight weeks, for which the attendee paid $1 per week.
The latter school was replaced by the town's first brick school house, a two-story building on Prairie and Jefferson streets, in 1868. A second brick building was built on the same lot in 1884, though it was destroyed by fire in 1906. In the spring of 1908, a new school was constructed on two acres of land on Church and Pearl streets. That site, currently Maple Leaf Farms, would become home to first through 12th grade.
In addition to Leesburg, at various times, there were district schools in Plain Township, including Oswego, Ulery, Monouquet, Kelly, Berst, Eight Square, Black and Bone Prairie.
Oswego's first school, in 1838, was located on Main Street. It was termed a common school, essentially the same as subscription school. Interestingly enough, the student body in Oswego was larger than in Leesburg. In 1941, Oswego consolidated with Leesburg's school system.
After the Civil War ended in 1865, a property tax in the amount of 10 cents per $100 valuation, enabled the schools to be publically funded.
All of Leesburg schools consolidated with Warsaw Community Schools in 1967. Elementary students continued to attend the old school until fall 2011, when the Blazer logo was emblazed in the new elementary school on Armstrong Road at the southwest edge of town. Student population in kindergarten to sixth grade is about 450.
"The Schools of Kosciusko County: 1835-1975," will be available from Kosciusko Historical Society in early summer. The 248-page coffee table-style book will contain 750 photos and images. The limited edition book has a pre-publication price of $37.50 and $39.95 after the printing. Plain is one of 17 township schools chronicled. Contact the Historical Society at 574-269-1078 for more information.