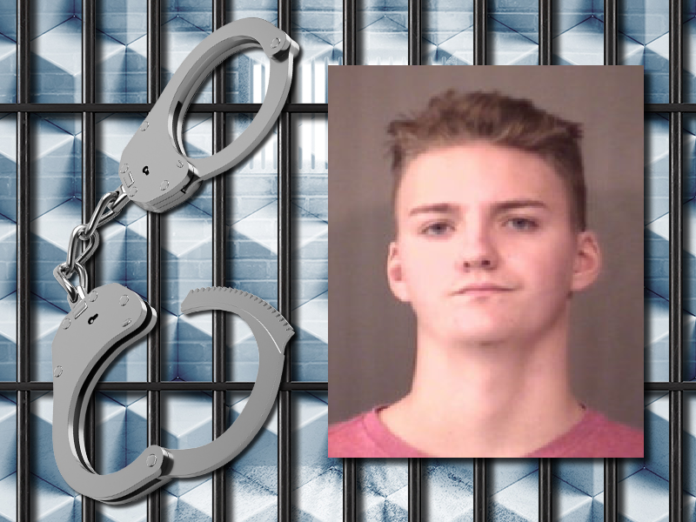 A Leesburg teen pleaded guilty Wednesday to four felony counts on sex-related charges.
18-year-old Nicholas Colquitt was facing 15 felony counts in three separate cases. The remaining 11 were dropped as part of a plea agreement.
Colquitt pleaded guilty to two counts of child molesting, one count of sexual misconduct with a minor and one count of possession of child pornography.
Under the plea agreement, Colquitt will serve a maximum of eight years in prison.
Judge David Cates took the plea under advisement and set sentencing for 11 a.m. Aug. 24.
Colquitt was first charged on Oct. 4 after a underage girl told police she had sex with Colquitt.
While Colquitt was in jail, another minor came forward and Colquitt was charged with four counts of child molesting.
During Colquitt's arrest, police took his phones and computer into evidence. During the search of the devices, police found several graphic images and videos of underage girls.
Colquitt was arrested again in December and has remained in custody since.
After the plea, Colquitt's attorney Scott Lennox asked the judge to reduce Colquitt's bond while awaiting sentencing. Lennox proposed Colquitt be placed in a secure center for sexually abusive youth.
"He understands he's going to be punished, but he wants to understand why this happened," Lennox said.
Lennox argued the services at the Bowen Center could provide his client with tools that he will not get when he is sentenced to the Indiana Department of Corrections.
Chief Deputy Prosecutor Katy Hampton objected to the request. She said Colquitt withheld information in his interviews with Bowen Center doctors.
She pointed out that one of the girls was 11 years old when Colquitt had sex with her.
She expressed concerns about whether the facility was secured.
Cates took the motion under advisement, giving both sides time to submit facts about the center.
Cates said whether it's a lock-down facility and the length of the treatment program are factors he'll consider.