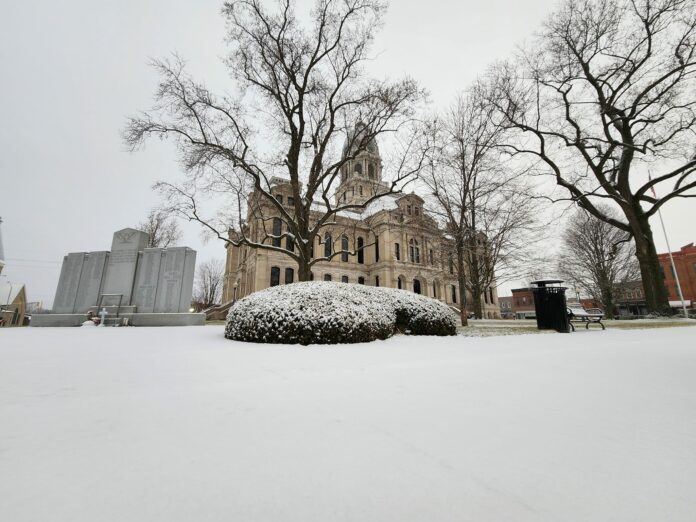 Staff Report
WARSAW — The snowy start to Sunday will not lead to much more accumulation.
Snow is expected to end by mid-day, according to Meteorologist Matt Rudkin.
The high will be in the mid-30s and the overnight low will be in the upper 20s.
Monday will be partly sunny with a  high of 34.