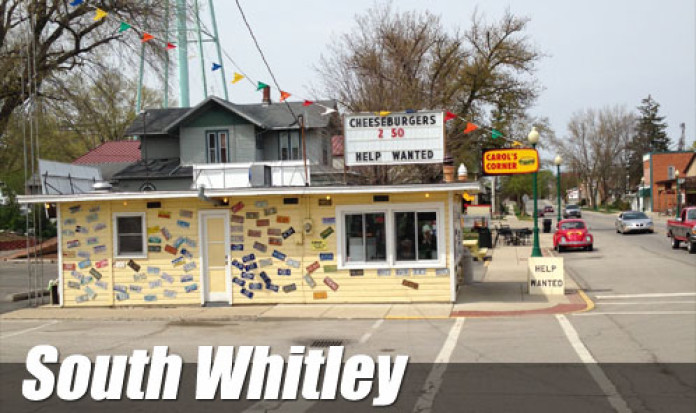 Artistic Holiday Designs, a custom professional holiday lighting company, plans to expand its operations in South Whitley's former Shindigz headquarters building, subject to the company closing on the purchase of the building.
To support the growth in their business, Artistic Holiday Designs plans to create up to 12 jobs at the South Whitley facility by the end of 2023 with average wages of $17 an hour, according to a news release from the Whitley County Economic Development Corp.
"As our company has experienced significant growth, the need to procure a larger distribution center was a top priority for 2020," said Patrick Becker, midwest director of operations. "The facility in South Whitley met all of our requirements and is ideal for our nationwide distribution needs. It's close to the rail yard in Fort Wayne for our imported products and we were excited to find a location within the business-friendly state of Indiana."
The company's main office is in Lemont, Ill., about a three-hour drive from South Whitley, and their design factory is in Le Mans, France. The South Whitley location will expand the company's distribution efforts in the Midwest.
At the request of Whitley County Economic Development Corporation, the town of South Whitley committed up to $7,500 to help the company with building renovations and training for new employees. The specific terms of the assistance will be determined once the company takes possession of the building.
The company will hire an operations manager immediately after closing on the building and will hire four positions soon thereafter at an average hourly wage of $17 per hour. The company currently plans to grow to 12 employees at the facility by the end of 2023, which will include warehouse workers, forklift drivers and repair specialists.
"I am very excited that the management of Artistic Holiday Design has chosen South Whitley for their latest expansion project. Their holiday lighting systems are some of the most beautiful in the world and I know that the South Whitley community will take great pride in being a part of that every holiday season," said Jon Myers, president of the Whitley County Economic Development Corporation.
Founder of Artistic Holiday Creations, Derek Norwood, said their goal is to create and capture an audience.
"In order to continue our growth in distributing our product line, Artistic Holiday Designs has mastered the ability to offer turn-key solutions for holiday lighting displays all over the U.S. We partner with local install teams, use nationwide management, have travel install crews, and do this all while managing each project from our design/sales office in Lemont, Illinois," Norwood said. "Over the past four years, Artistic Holiday Designs has implemented more than 80 projects across the U.S. Our goal on every illumination project is to make a destination that creates and captures an audience. We are able to meet this goal by providing innovative décor, reliable technical products, exceptional service and a revolutionary team of individuals focused on achieving magical lighting experiences."
Artistic Holiday Designs experienced large growth since 2017 and is poised for continued success during the next five to 10 years. They believe their design abilities and product offerings are perfect for the U.S. market as the company continues to offer a competitive rate while supplying clients with unique lighting decor.
"We're thrilled to see Artistic Holiday Designs' success in our state and are grateful for their commitment to the northeast Indiana community," said Indiana Secretary of Commerce Jim Schellinger. "Not only is the company providing more Hoosiers with quality career opportunities, but they also provide so much joy through their innovative designs, products and services to Hoosiers each holiday season."
The Indiana Economic Development Corporation offered Artistic Holiday Designs up to $125,000 in conditional tax credits based on the company's plans. These tax credits are performance-based, meaning the company is eligible to claim incentives once Hoosiers are hired.