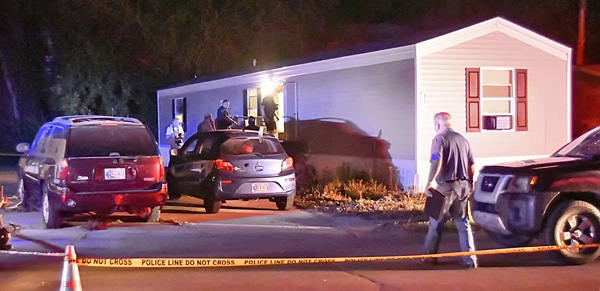 A man was shot and killed Tuesday night after allegedly breaking and entering into a Warsaw residence.
At approximately 9:40 p.m. Tuesday, Central Dispatch received a 911 call from 3190 Old Colony Road in Forest Park of an alleged breaking and entering by an adult male suspect who was shot inside that residence, according to a news release from the Warsaw Police Department early Wednesday morning. Officers arrived on scene and found the man suffering from one gunshot wound to the chest. Although life-saving efforts were made by incoming officers and medics, the man was pronounced dead at the scene.
Three adults and a young child who reside at the residence were taken to the WPD and the Safe Harbor Child Advocacy Center for interviews. All subjects are cooperating with the investigation, the release stated.
This is an open and active investigation. The identity of the deceased man won't be released until all of his family has been notified, according to the release.
WPD was assisted by the Kosciusko County Coroner's Office, Lutheran EMS, Warsaw-Wayne Fire Territory, Department of Family Services, Kosciusko County Sheriff's Office, Winona Lake Police Department and the Kosciusko County Prosecutor's Office.
More information will be released as the investigation continues.