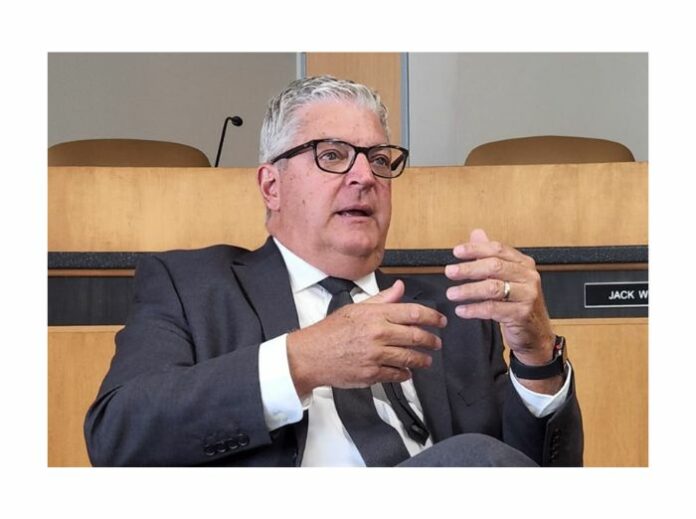 By Dan Spalding
News Now Warsaw
WARSAW — Joe Thallemer announced Monday morning he will not seek a fourth term as mayor of Warsaw.
Thallemer, 67, sat down with local reporters late Monday morning after he shared the decision at a meeting with department heads.
Thallemer, a Republican, called it an agonizing decision but said he's ready to retire after finishing at the end of 2023.
He did not cite a specific reason other than a desire to slow down.
"This has been a great job (but) I've got my seventh grandchild on the way this year. I'm really ready to turn this over to somebody else," Thallemer said.
He was first elected in 2011 after Ernie Wiggins declined to seek another term.
Prior to being elected mayor, Thallemer served on the city council for three terms, and on the city plan commission for 13 years.
Look for a full story later at newsnowwarsaw.com.