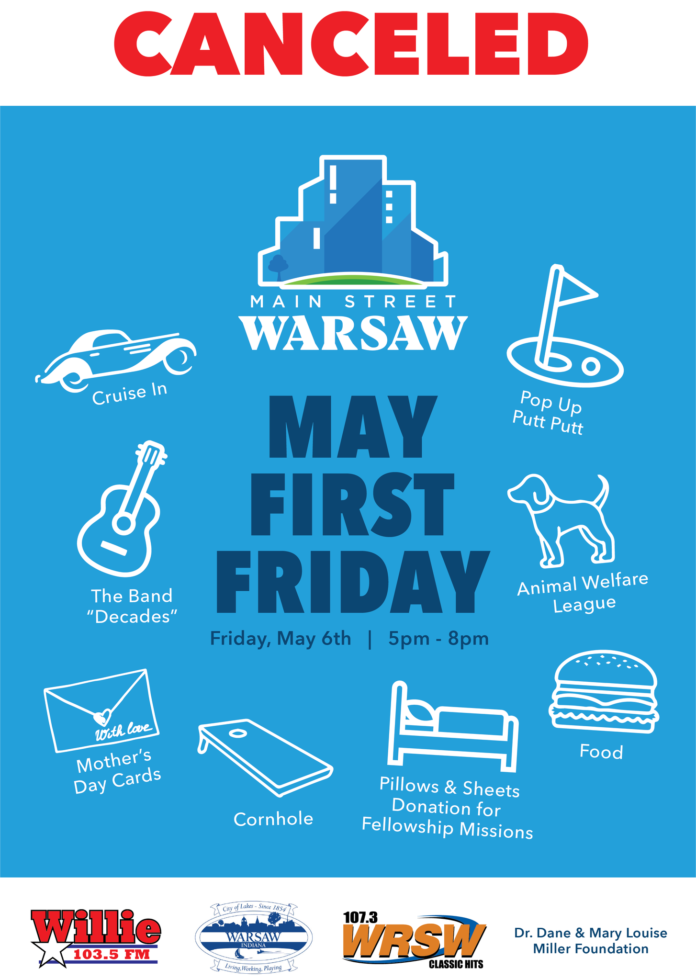 WARSAW, Ind. – Main Street Warsaw and Kensington Digital Media announced the cancellation of the scheduled First Friday event shortly after 3:00 p.m. Friday, citing incoming weather and the potential for heavy rainfall.
Several of this month's attractions, including live entertainment, putt-putt mini golf and a the car cruise-in likely would have been impacted by poor weather.
The organizers consulted the City of Warsaw and other entities involved in the planning before making the decision.
"We're just as bummed as everyone else," said Kris Lake of Kensington Digital Media. "A lot of planning has gone into this event, but the one thing we can't control is the weather."
In addition, organizers stated that postponing the event would have proven to be a difficult task given the varied logistics involved in putting on an event of this magnitude.
"At this point, the best thing for us is to keep everyone safe and dry and look forward to next month," Lake said. "June's event is going to be really cool as we showcase talent of all kind from our community."
The June First Friday event will be held on Friday, June 3rd. The theme for June is Warsaw's Got Talent! You can register to perform your talent on stage here.