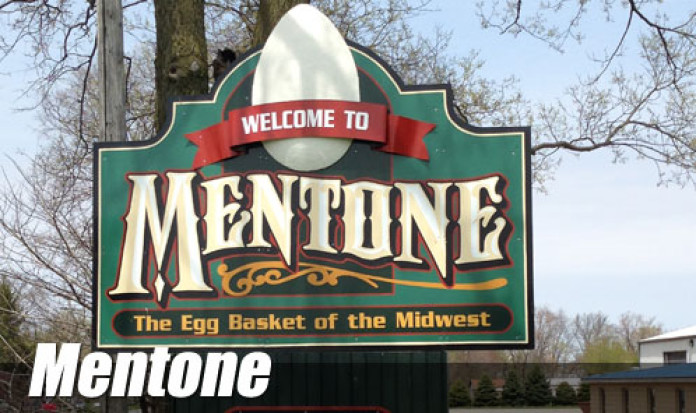 One of three houses that were previously tagged as unsafe structures is no more, the Mentone Town Council heard Wednesday.
Councilman Tim Croy said the house at 406 N. Tucker St. was demolished.
The property was one of three properties that had been tagged as being unsafe by the Kosciusko County Health Department.
Croy said there were a few people that complained about the noise due to when it was demolished. The work was done at night. One night, the demolition work started at 10 p.m. and finished at 1:30 a.m. The second night's work started at 11 p.m. and finished at 5 a.m. Most of the demolition work was done the first night.
Council President Jill Gross asked if the workers had day jobs as a reason for why the work was done so late.
Croy said there was a lot of mold and animal feces. The workers had to wear a mask during the work.
He believes the work was done during the night due to safety concerns for the residents in the area because there was a lot of dust coming out in the area. The workers thought working when everyone was off of work and when there wasn't a lot of wind was the safest thing, even though neighbors had to deal with the noise.
Gross asked if the people that complained were told of the reasoning. Croy said yes and they were OK with it.
Croy said the noise was an inconvenience, but it was worth it.
In other business, town attorney Andrew Grossnickle presented a draft of an unsafe structure ordinance to the Council so the town can address properties they deem unsafe on their own.
Grossnickle said he talked to numerous other agencies and towns. The key is to specify who is going to carry out the function of inspecting the houses. That might be where the town might hire someone for that function.
Grossnickle said he didn't expect the Council to review the ordinance Wednesday, but they could do so during the Sept. 1 meeting.
In other business, the Council:
• Set a meeting time for 6 to 8 p.m. Sept. 23 for community input on the town's K21 project.
• Set a budget hearing time for 6:30 p.m. Sept. 1.
• Learned from Utility Superintendent Josh Shepherd that NIPSCO is planning on moving a gas line in an alley in mid-September.
Shepherd will look for quotes to replace a storm pipe there.
• Chalk The Walk is scheduled to start at 10 a.m. Sept. 4.
Sidewalks can be used from Tucker Street to Morgan Street on both sides.