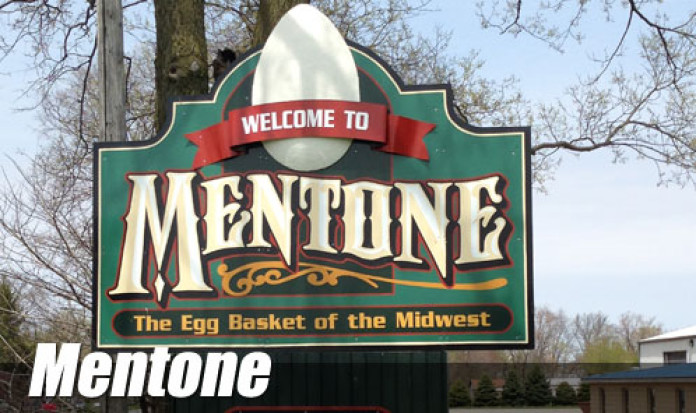 Mentone town attorney Andrew Grossnickle updated the Council on some properties that were tagged as being unsafe by the Kosciusko County Health Department.
At May's meeting, Councilman Tim Croy said Bill Baxter, environmental scientist with the Department of Health, tagged the houses at 405 N. Tucker St., 406 N. Tucker St. and 106 W. Maple St. as impaired structures and that they're vacant and not maintained. They were tagged April 19.
Wednesday, Grossnickle said Baxter explained to him he didn't just go out and tag the houses. Baxter sent the property owners notices. At least two of the property owners are working with Baxter to address the issues. Grossnickle wanted the Council to know the properties are being dealt with on some level.
Grossnickle also said he could have a safe structure ordinance for the Council at their next meeting to address such properties on their own.
Grossnickle said he talked with Baxter and some other people in the area and one of the things other municipalities have done that don't have health departments to rely on is to hire an attorney to be a hearing officer to conduct a hearing on the unsafe structure.
That shifted Grossnickle's thinking of who the Council will have be administering the process.
Baxter said he'd be a second pair of eyes and ears for the town, but wouldn't necessarily do all the work for whoever the Council decided would be in charge of the process, Grossnickle said. Baxter said he could testify at hearings if needed.
Baxter suggested someone in the fire department.
Grossnickle also said some municipalities hire an inspector to inspect properties the town may think are unsafe.
Grossnickle said the town doesn't necessarily have to hire the same person each time and he could word the ordinance in a way that would allow that.
Grossnickle suggested the Council discuss it and get back with him.
In other business, Ben Thornberg said he plans on building a residential home on the lot north of 507 N. Broadway St., on Tucker Street. However, the bank "put the brakes" on the loan because the lot is zoned as industrial.
Grossnickle said what Thornberg could do is petition the Council for a zoning variance and notify the neighbors of the request and hold a public hearing on it.
In other business, the Council:
• Learned most the street lights in town haven been changed to LED lights.
• Approved a budget hearing for 6:30 to 6:45 p.m. Aug. 4 before the regular Council meeting.