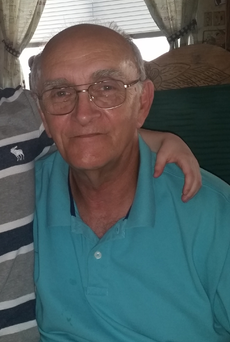 Michael J. Summers, of Warsaw, passed away peacefully at Chateau Rehabilitation and Healthcare in Fort Wayne on Monday February 14, 2022, at the age of 74.
Born in Anderson, Indiana on January 17, 1948, he was the son of Robert P. Summers and Joan M. Bemish. He was a graduate of Anderson High School. Michael was a jack of all trades but spent most of his time working as a maintenance technician at Zimmer.
Michael was a character. He enjoyed his family listening to all of his stories he had to tell and loved to make them laugh. Bringing joy and smiles to their faces is what Michael loved most. Michael also enjoyed cooking and fixing things that were broken. Most of all, Michael spent his time outdoors, whether that be out hunting and fishing, golfing, or flying an airplane.
Those who survive to cherish the memories and legacy that he lived are his family including his wife, Ginger of Claypool; daughters, Sherri (Shawn) Bradford of Warsaw and Paula (Terry) Wood of Warsaw; son, Micheal (Christy) Summers of Warsaw; 13 grandchildren and 6 great grandchildren; sister, Kathie Summers McDermott of Tennessee; and brothers, Kenny (Sharon) Summers of Alexandria, Indiana, Monty (Angie) Summers of Tennessee, and Teddy Summers of Fort Wayne. He is further survived by numerous nieces, nephews, extended family members and friends. Michael is preceded in death by his parents Robert Summers and Joan Bemish Burress; daughter, Terri Lynn Summers; and step father, Bill Burress.
Titus Funeral Home and Cremation services is entrusted with the care of Michael.. His family has chosen to celebrate his life privately. To leave a condolence or to send flowers, please visit: www.TitusFuneralHome.com