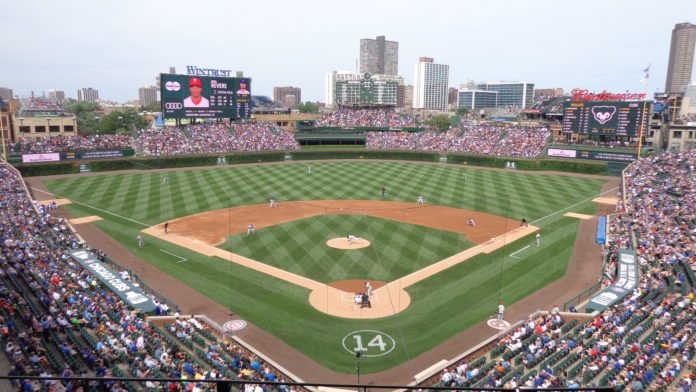 Summer is officially upon us and still not a single baseball game has been played as Major League Baseball owners and the MLB Players Association still appear to be miles apart on a plan to return to action for the 2020 season.
On Friday it was reported that a deal might have some legs, but over the weekend both sides agreed to postpone a vote on a 60-game plan.
MLB commissioner Rob Manfred made some last-minute tweaks to the plan along with the players association wanting to gather more coronavirus testing data before proceeding any further in negotiations with the owners.
Both sides of the negotiations have taken some fierce criticism ever since the 2020 season was delayed in the middle of regularly scheduled spring training back in late March. Cincinnati Reds catcher and Brownsburg-native Tucker Barnhart said there is a bigger reason the players are holding firm on their demands.
"As much as it sucks to negotiate money during this time, it's been awful, it's been stressful, it's been everything, but we kind of have to play the long game with this one," Barnhart told The Dan Dakich Show on 93.5 and 107.5 The Fan.
Barnhart said with the current collective bargaining agreement expiring at the end of next year, both sides are holding firm now in order to have as much of a leg up as possible on the other once the time comes to negotiate a new CBA.
He said the players are worried the owners will try to use whatever is negotiated in this current deal to resume play in 2020, in the upcoming discussions over the new CBA. Barnhart acknowledges the owners have the same worry about the players.
"For the future of our sport and for the guys that are going to come after us, we've tried so hard as a union and succeeded in the past to holding firm to our kind of principals," said Barnhart. "Whether either side says they aren't going to use anything that we use currently in the next CBA discussion is flat out lying."
Barnhart said he expects both sides to use at least something from the current talks in the CBA negotiations whether they be beneficial or detrimental to one another. He said it would be a bad thing to cave right now given all those mitigating circumstances.