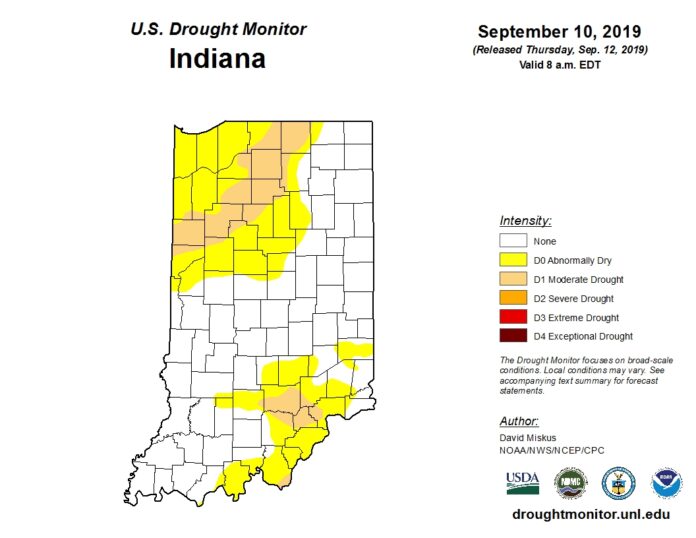 Drought conditions have worsened in some areas in northern Indiana, while others are no longer dry.
New data from the U.S. Drought Monitor shows that parts of Kosciusko, Elkhart and St. Joseph Counties are now in moderate drought, while all of Marshall and Fulton Counties are fully in drought status.
Parts of Wabash County are considered abnormally dry, but recent rains have helped alleviate drought conditions across Whitley and Noble Counties.
12 percent of Indiana is now considered in a moderate drought, up seven percent from one week ago. Some positive news, the Climate Prediction Center is forecasting above normal precipitation over the next two weeks, but well above normal temperatures are also expected in that period.