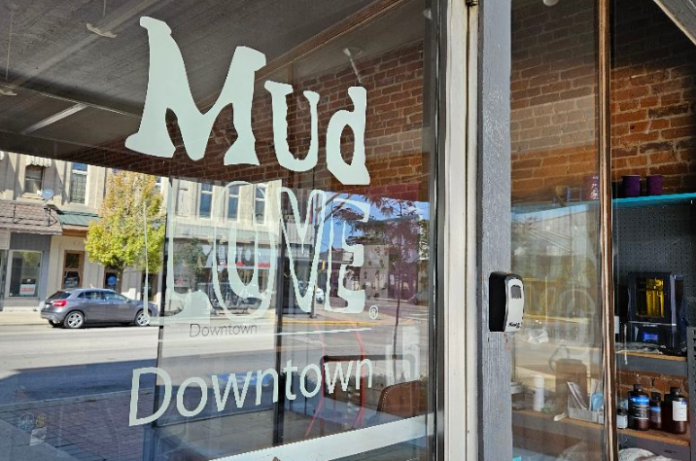 By Dan Spalding

News Now Warsaw
WARSAW —  MudLOVE, the iconic nonprofit group that makes popular bracelets and mugs to benefit impoverished people, has closed its manufacturing space on Buffalo Street in downtown Warsaw.
But the operation, which celebrated 14 years earlier this month, isn't closing.
Instead, it's ramping up production in the Dominican Republic and relying on exploited Haitian refugee women who ended up in the Dominican.
MudLOVE shifted its sales operations recently to an office in Winona Lake and has been moving its manufacturing base to the Dominican Republic for two years, according to owner Caleb France,
France spoke from the Dominican on Friday and said he was eager to explain the change, given the number of people who noticed the storefront on Buffalo Street had been shuttered.
The move solves a labor problem they found in the US while also helping refugees.
MudLOVE had had its manufacturing space on Buffalo Street for more than ten years, France said.
"I understand it kind of looks scary that MudLOVE is moving out of downtown, but for us, it's been a goal we've tried to achieve for two years," France said.
"We employ about 30 Haitian women, all refugees, here in the Dominican Republic and for the last two years, our goal has been to take all our production in Warsaw and move it down here to hire as many women as possible to help them out," France said.
MudLOVE uses a holistic approach that provides education, offers counseling and makes micro loans available, he said.
What precipitated the changes was the acquisition of a company in the DR with a local connection.
France bought an existing company, Vida Plena (meaning "full life"), about two years ago from Josh and Erin Porter, a couple from Warsaw who had been splitting their time in the Dominican with a workshop that was helping with MudLOVE and two schools that helped women through the Warsaw-based Second Mile Missions organization.
"It's all a Warsaw kind of thing," France said.
An estimated 5,000 refugees live near the Dominican shop and many of them had been either coerced or kidnapped before arriving in the Dominican, France said.
Most of them were forced into the sex trade or cheap labor.
France said they offer three times the local wage and enter impoverished neighborhoods to look for people they believe can be helped and are talented.
The move is allowing MudLOVE to ramp up production.
"We can do almost 2,000 bracelets a day down here, which is really incredible," France said.
Like many operations in the United States, MudLOVE has faced a labor shortage in recent years.
"We've seen a challenge over the last few years with just finding enough labor. It's really tough," he said.
France said they've been open about their long-term plan with employees, some of whom lost their jobs as a result.
He did not say how many local employees lost their jobs.
He also added that another company is expected to move into the store at 122 S. Buffalo St., in the near future but declined to elaborate.