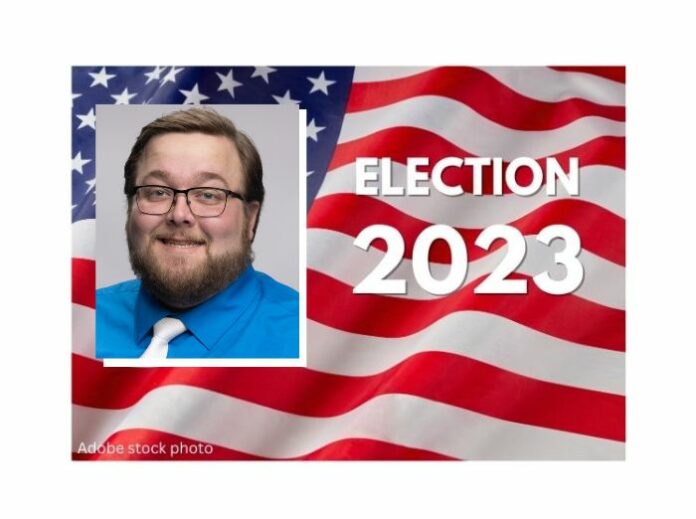 News Release
NAPPANEE — For the first time in at least ten years, the city of Nappanee will have a contested race for city council in the November election.
Charles Burkley filed this week for District 4 as a Democrat.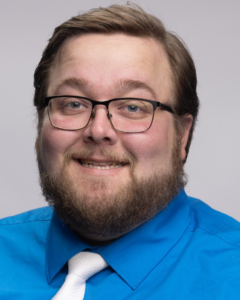 He previously ran as a Republican in a recent township election but had his filing certified by Elkhart County Democratic Party Chairman Chad Crabtree.
The contested race is a bit of a milestone for ACT Nappanee-Wakarusa, which was established in 2020 in an effort to give other voters a choice in an otherwise ruby-red political environment.
Barbara Keck, the chairperson of the group, said she's thrilled to see some progress in Nappanee.
"We are making small but steady progress, and I am personally thrilled and thrilled for the citizens of the area too," Keck said.  "More voices at the table are needed."
Burkley, 31, is a loan officer with the family business, American Mortgage and Financial Services, in Goshen
He said he chose to run for his distinct seat rather than an at-large seat so he can focus on his district.
He said Thursday that he's not hopeful about victory, but is satisfied just to provide a choice to some voters,
"I don't hold much stake in how this was gonna go," Burkley said. "I'd like to get some votes, I'd like to win, but it seems that when running in Napanee, R stands for 'really good person' and D stands for 'do not vote for.' "
In related news, ACT Nappanee-Wakarusa announced the selection of new officers, including Burkley.
Burkley was named the new vice-Chair.
Tessa Parshall, of Wakarusa, was chosen as the new Treasurer. She was a candidate for Olive Township Advisory Board in 2022. 
Lina Blosser is the new secretary. She lives in Goshen and is a retired nurse.