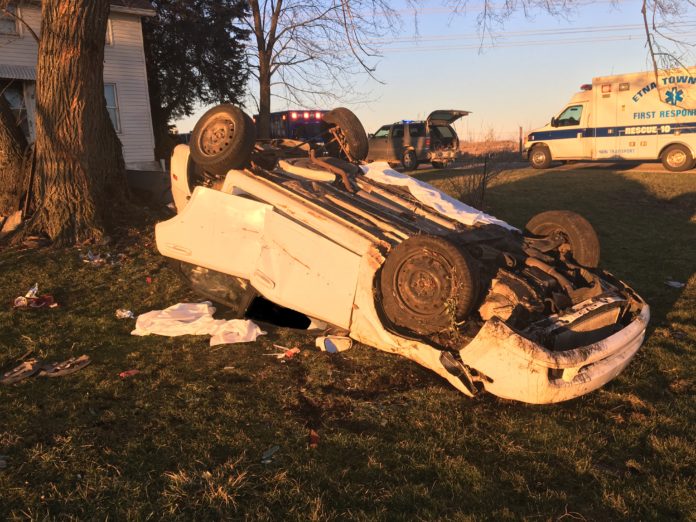 Kosciusko County officials are currently investigating a motor vehicle traffic crash on 900 West near 700 North near Etna Green. One man died of injuries and one man sustained critical injury in the single vehicle rollover crash.
Kosciusko County Sheriff's Deputies and emergency personnel responded last evening at 5:53 P.M. to a reported single vehicle rollover crash on 900 West near 700 North in Kosciusko County. The crash involved a north bound 2008 Suzuki traveling off the western edge of the roadway. The operator of the Suzuki lost control traveling across the roadway and rolling into a yard off the western edge of the roadway. The vehicle struck a tree in yard at that location causing extensive damage to the Suzuki.
The driver was found unresponsive in the 2008 Suzuki, and was pronounced dead at the scene from his injuries by the Kosciusko County Coroner's Office. He has been identified as 35-year-old Jeremy A Hartzell of Nappanee. A male passenger in the vehicle sustained serious injuries in the crash and was transported to Lutheran Hospital Fort Wayne for treatment.
Officers state that the crash is still currently under investigation. The Kosciusko County Fatal Team was assisted at the scene by members of the Etna Green Fire Department, Lutheran EMS, Nappanee Police Department, and the Kosciusko County Sheriff's Department.