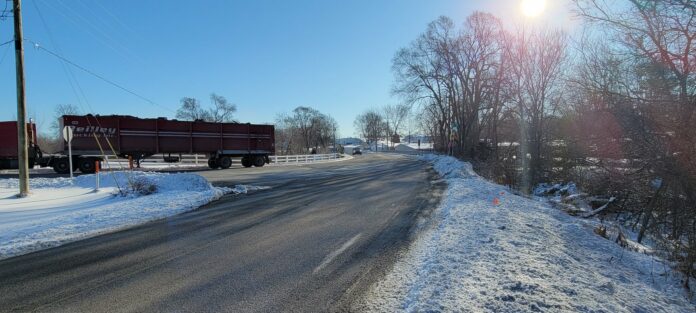 If your daily commute takes you down Fox Farm Road on the northwest side of Warsaw, be aware that a new stop sign will be going up soon.
Kosciusko County Highway Supervisor Steve Moriarty said the department will be putting up a new stop sign for eastbound traffic on Fox Farm Road at the intersection with County Road 150 west.
Currently, traffic in both directions along Fox Farm Road do not have to stop, but Moriarty said a recent crash study performed on the intersection deemed the intersection has become dangerous, especially for eastbound traffic coming around a blind curve into the intersection with 150 West.
Moriarty presented the change to the county commissioners on Tuesday morning, who unanimously approved the new stop sign. He did not give a date for when the sign will be going up, but said it will be going up "very soon."
The commissioners also approved a request by Moriarty for a 35 MPH speed limit along Brown Road from the intersection of County Road 450 North to Armstrong Road.