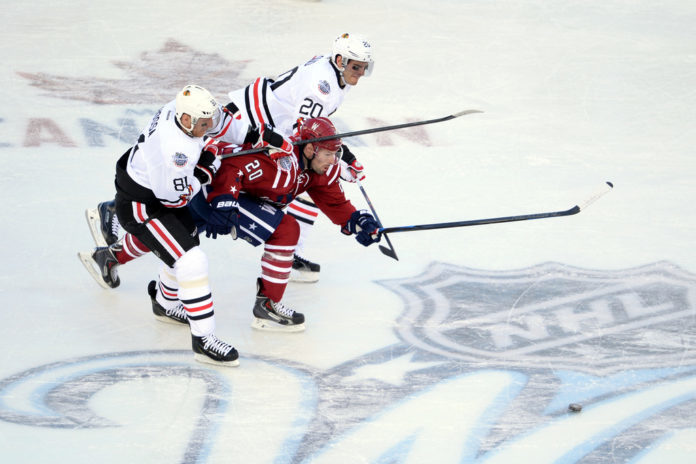 The tickets to the 2019 NHL Winter Classic at Notre Dame Stadium between the Chicago Blackhawks and the Boston Bruins are on sale through Ticketmaster and the Ticketmaster app. The teams will play on New Year's Day. The matchup will be Chicago's fourth Winter Classic appearance and Boston's third. The game will be broadcast live on NBC.
The Chicago Blackhawks previous NHL Winter Classic games include hosting the Detroit Red Wings at Wrigley Field in 2009 (6-4 loss); a road trip to play the Washington Capitals in 2015 at Nationals Park (3-2 loss); and a matchup against the St. Louis Blues in 2017 at Busch Stadium (4-1 loss).
The Boston Bruins were the home club in their two NHL Winter Classic games; a 2-1 overtime win against the Philadelphia Flyers at Fenway Park in 2010 and a 5-1 loss to the Montreal Canadiens in 2016 at Gillette Stadium in Foxborough, Mass.
Information on the 2019 Bridgestone NHL Winter Classic is available on www.NHL.com/WinterClassic. NHL Network and NHL.com will provide extensive coverage live from the event leading up to and after the game. NHL Social will provide coverage on all social platforms, including the use of the hashtag NHL #WinterClassic.
Fans signed up for NHL Inside the Crease will receive updates and news via email, as well as the game scores and recaps.