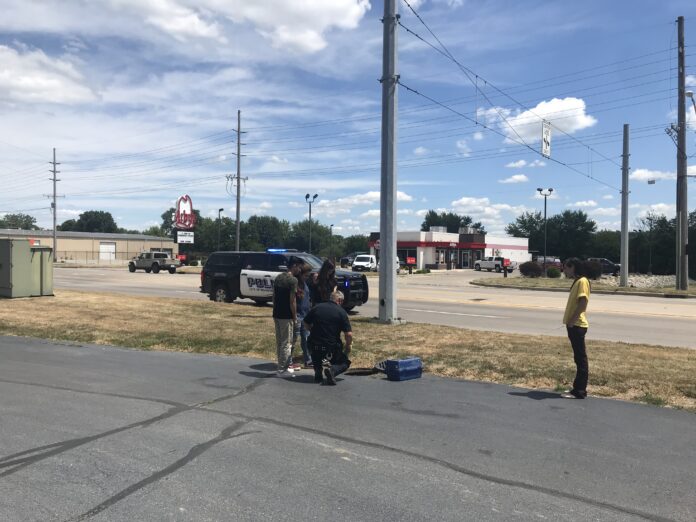 Warsaw Animal Control, along with Warsaw Wastewater, were involved in the rescuing of nine baby ducks that fell into a sewer line on State Road 15 (Detroit Street) early this afternoon.
Eduardo Hernandez said he and his cousin noticed a mother duck and her ducklings crossing the road, when the mother duck was in distress. Hernandez and his cousin realized why the mother was upset and started to look into the sewer drains for the ducklings and found two of them, but the others were missing.
Hernandez said they called the police to inform them about the ducklings, and not too long after, Warsaw Police Animal Control Officer Justin "Tug" Curtis, along with Jason Nichols and Don Fouce from Warsaw Wastewater came to help.
Water was poured into the drain to flush the ducklings to manhole coverings on both ends of the road, one in the Super Wash parking lot and the other near Arby's. After Curtis gathered up two of the ducklings, Nichols and Faust were able to get the other seven.
The nine ducklings were unhurt. The rescue operation took about 90 minutes.