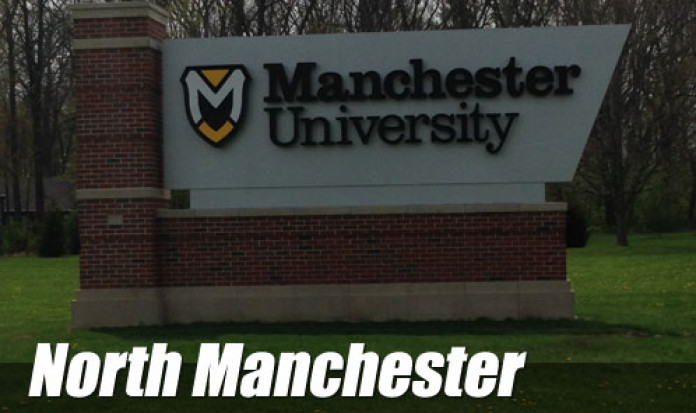 NORTH MANCHESTER –  A presentation Wednesday was given to the North Manchester Town Council by Eric Walsh of HJ Umbaugh on rate studies for water and wastewater.
North Manchester has managed its water and sewage usage well according to the needs of their community, according to Umbaugh's research. Its revenue flow for wastewater is at about the same place as it was in 2012 when the rate of wastewater was last visited. Since 2008, the revenue flow for water has decreased slightly due to the loss of a large business consumer. Expected estimates in wastewater rates will be a rise of only 3 to 5 percent, about $3 or $4 on an average bill. Water rates will be expected to be raised 19 percent, about $14 on an average bill.
The council was given options for how to proceed with a capital improvement plan.
It can continue its current operations. The practice of reviewing the water usage every three to four years as it is needed will help keep the rate increases steady. This is why the study is encouraged by Umbaugh to see what changes occur and it also keeps rates from rising without control.
The council could pay as it goes, or it could take a bond for a 20-year span through Umbaugh. This could help to combat increasing rates, but this would be a long-term contract to commit to.
James Kirk has been approved as the new police chief. He has been appointed in the place of the temporary position holder, Steve Olsen. Olsen was honored and given a farewell and thank you for coming out of retirement for the brief time. Kirk is already looking into buying a suitable car for one of his tallest officers at 6'7".
He also has the idea of allowing officers in a 12-mile radius to take home their cars. This would encourage more officers to live in town and be more readily available in situations requiring back up from more officers. Carrie Mugford believes that giving officers this option would encourage them to move to North Manchester.
A visitor came in to discuss his concerns before the final reading of the golf cart ordinance. He expressed his concerns about the costs of having a golf cart be equipped with headlights, taillights, turn signals and brake lights. The man had all but brake lights and was told that the cost towards his golf cart would be $500. Due to a disability, he didn't feel this was a price he could pay and instead suggested that bicycle rules also could be implemented. The man was not opposed to the council's safety regulations, but did want to make the use of golf carts more available in his community.
Chalmer Tobias and Thomas Dale both assured that his concern was heard. For the time being they did want to pass the ordinance as it was, but in time they believe that it may be revisited once they see how the town is affected by the use of golf carts. The ordinance has passed and is now in effect. The community of North Manchester has 60 days to become familiar with the new rule and bring their golf carts up to the standard.
BY KERI KOENIG –