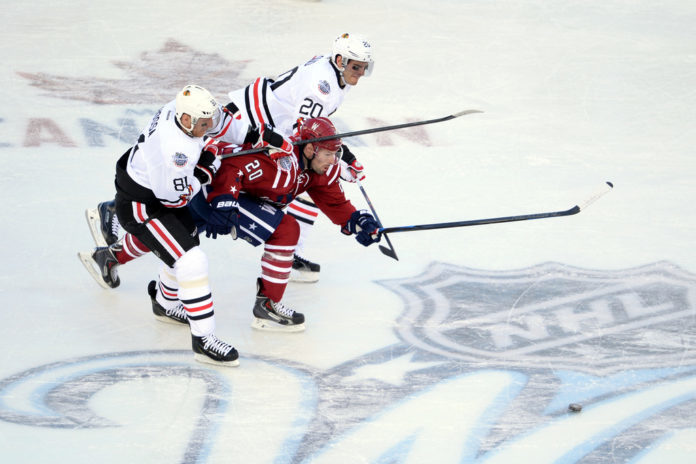 Notre Dame is reportedly in talks to host an outdoor hockey game featuring the Chicago Blackhawks.
The Chicago Tribune is reporting that multiple sources have told them that the NHL and Notre Dame have been in discussions about hosting an NHL regular season game at Notre Dame Stadium, and one source called the chances "good".
The Tribune reports it would either be in the next season or following seasons with another one of the original six NHL teams.
Athletic director Jack Swarbrick told the Tribune in 2016 that the school was interested in hosting an outdoor hockey game, and now the school has recently completed its $400 million Campus Crossroads project to host events besides Notre Dame football at the stadium.
The Hawks have played in five outdoor games, most recently in St. Louis against the Blues last season. That's the most outdoor games out of any team in the NHL.