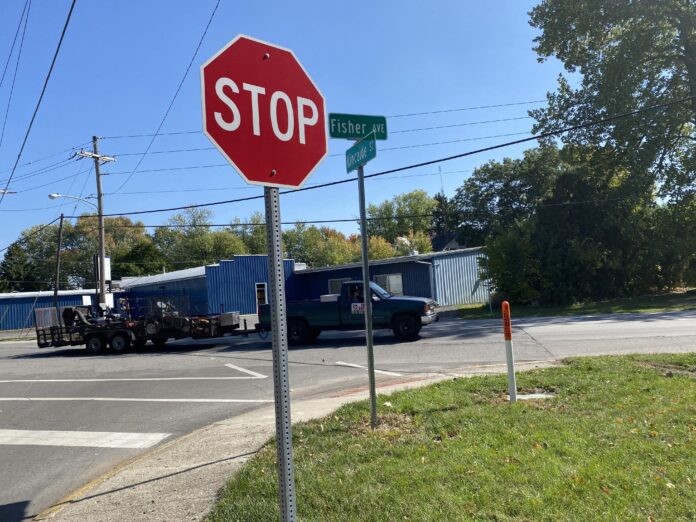 On October 7, 2020, the Warsaw Traffic Safety Commission approved the appointment of 22 people to work as school crossing guards in Warsaw. Crossing guards train with Warsaw Police Department (WPD) and play a key role in promoting safe driver and pedestrian behaviors at crosswalks near schools.
WCS Assistant Superintendent and traffic commission member David Robertson reminds parents that housing to the east of State Road 15 is in a bus zone, not a walk zone, because of the danger of crossing the state highway. Families commuting from that location are asked to bus or drive students to school. WCS does not have a crossing guard for SR15. To get to school safely, all pedestrians across the district are reminded to only cross where there is a crossing guard. As daylight hours decrease, students walking to a school are reminded to pay attention to arrive safely and on time.
October 19-23, 2020 is designed to promote school bus safety. School districts throughout the country observe School Bus Safety Week. Motorists are reminded to follow the laws protecting children entering and exiting a school bus. Warsaw Community Schools would like to recognize and thank drivers, mechanics, office personnel, and administration in the transportation department who play a critical role in safely delivering students to and from school.
The start of the second quarter for 2020-2021 began on October 15. Reflecting on the first nine weeks, Warsaw Community Schools would like to recognize and thank staff, students, families, and the community for their support of WCS health and safety protocols. WCS is committed to continuing to work with federal, state, and local agencies to ensure that the health and safety of all remain the top priority. WCS encourages all to remain vigilant as we head into the second quarter of the first semester. Following the WCS health and safety protocols with diligence to wear a mask, wash hands, and watch distance makes a difference.
Warsaw Community Schools would like to take this opportunity to wish staff, students, and their families a safe and restful Fall Break. Students will be dismissed from October 21-23.