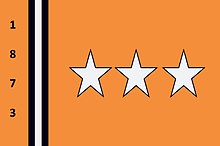 A vacancy on the Claypool Town Board will be filled by appointment next week.
Eugene Warner is the first candidate to file for the position.
The seat became open when Republican member Larry Neher passed away earlier this month.
RELATED: Claypool Town Board vacancy to be filled via appointment after passing of Larry Neher
Whoever is appointed April 4 will serve until the remainder of that term until the end of 2019.
Declarations of Candidacy are available at the Kosciusko County Clerk's office.
Those who wish to file must do so by Monday at 2:30 p.m.