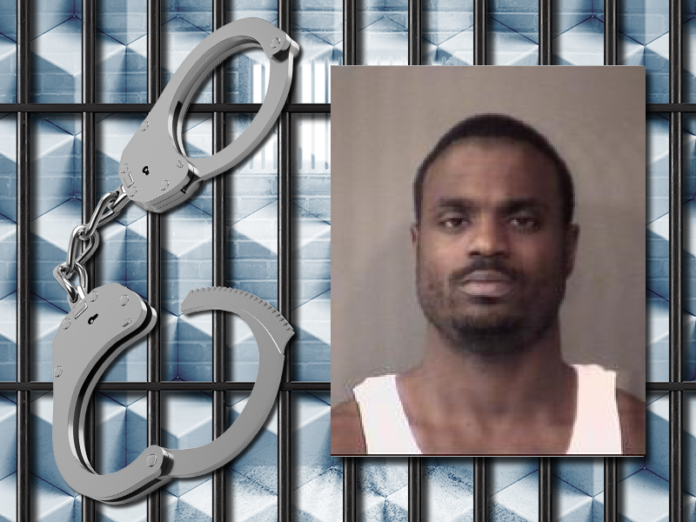 Warsaw Police determine two emergencies were related Saturday night– one in which a woman was shot and injured, another where a man claimed to be robbed and pepper sprayed.
Police Captain Kip Shuter tells News Now Warsaw the woman was shot in the arm after a drug deal went bad. Her and passengers in her vehicle attempted to purchase an ounce of marijuana in the Warsaw Wal*Mart parking lot when 25-year-old Edward Bishop approached with a handgun. The female victim pepper sprayed Bishop and began to leave when Bishop shot her, hitting her in the arm.
Minutes later, Warsaw Police were called to Lassus Handy Dandy on State Road 15 N where Bishop said he was robbed and pepper sprayed.
Warsaw Police obtained search warrants for the vehicles and cell phones for Bishop and the woman who was shot. Inside Bishop's vehicle, police located a 9mm handgun, designer drugs, marijuana, and a substantial amount of counterfeit money.
Edward Bishop was booked into the Kosciusko County Jail on initial charges of attempted murder, criminal recklessness with a deadly weapon, counterfeiting, possession of narcotics with intent to deal, and possession of marijuana with intent to deal. He is being held with no bond on a prosecutorial hold.
The victim of the shooting was transported to Lutheran Hospital in Fort Wayne with non-life threatening injuries to her arm. Warsaw Police wish to note that all parties involved are not from the Warsaw area. This investigation is ongoing and additional charges are expected.