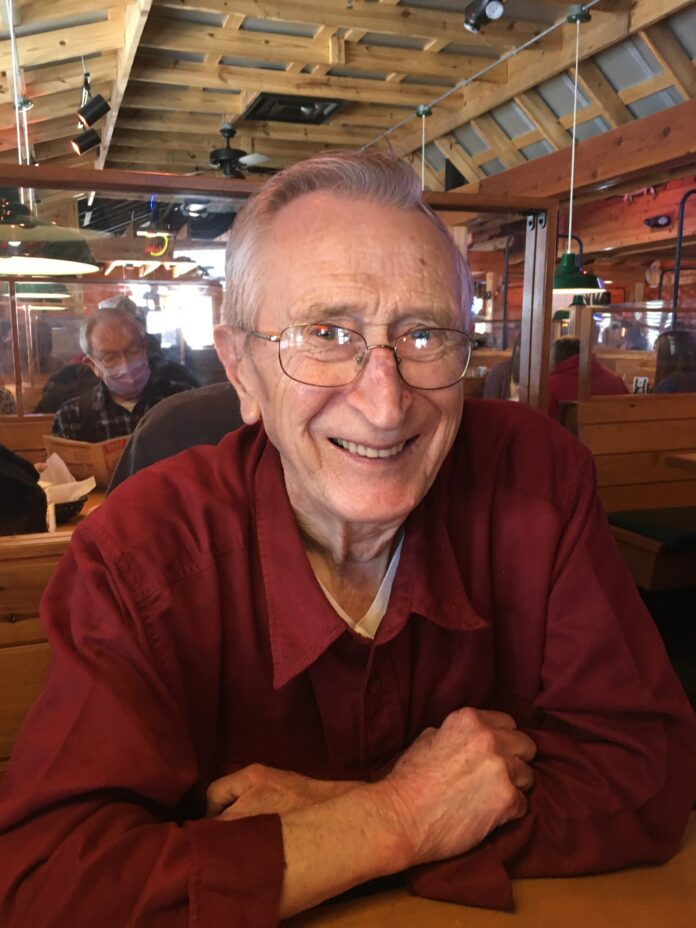 Orval W. Coby, 93, of Leesburg, died Tuesday September 20, 2022.
Orval was born in Winamac on February 6, 1929, the son of (the late) Otis and Ina (Reinholdt) Coby.
He graduated from Richland Center High School with the Class of '47 and went on to serve his country proudly in the US Army during the Korean Conflict. On December 24, 1962 he married Opal (Hettinger) Parker in Culver; she preceded him in death on December 10, 2004 after 41years of marriage. Formerly of Culver and Rochester, Orval worked for Culver Military Academy for 27 years and then worked as a Lab Tech at Dean's Dairy until his retirement. He attended Leesburg Grace Brethren Church and was a member of the American Legion Post #253 in North Webster and was a former member of the Manitou Moose Lodge #1107 in Rochester. Orval enjoyed the times spent with his family, playing cards, fishing and travelling across America.
He is survived by his daughter, Jan Miller of Warsaw; daughters-in-law, Pat Parker of Milford and Glenda Parker in Kentucky; grandchildren, Chelle Parker of Milford, Monica Skibbe of Middlebury, Melissa (John) Philbrook in North Carolina, Bret (Cindee) Parker in Michigan,  René Sgregnoli in Kentucky, Cory (Louise) Miller of Westfield, Christopher "Kip" (Angela) Miller of Warsaw, Robert (Darci) Miller of Monticello and 16 great-grandchildren. Orval is also survived by brothers, Jay Coby and Vernon (Jean) Coby, both of Culver and Curt (Marilyn) Coby in Arizona. In addition to his parents and his wife Opal Coby, Orval was also preceded in death by step-sons, Robert Parker, Jerry Parker, Larry Parker and daughter-in-law, Susie Parker; grandson, Larry Dean Parker; brothers, Marvin, Homer, Alvin and Gust Coby.
Funeral Service 1:00pm Monday September 26, 2022 at McHatton Sadler Funeral Chapel, 2290 Provident Ct. Visitation is from 11am-1pm Monday in the funeral home. Burial in Leesburg Cemetery with military honors.
To share a remembrance of Orval or to offer condolences to his family, please visit www.mchattonsadlerfuneralchapels.com.