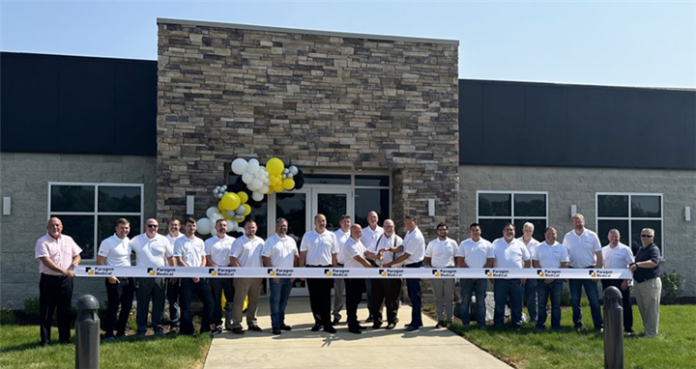 Staff Report 
PIERCETON — Paragon Medical celebrated the completion of its new additive manufacturing facility at its campus in Pierceton on Wednesday.
Additive manufacturing is more commonly known as 3D printing.
The state-of-the-art facility spans 34,000 square feet of manufacturing and operational space dedicated to 3D printing. 
The new facility is supported by an initial investment of $16 million with an additional anticipated investment of $19 million over the next five years, according to a news release from the company.
Officials say the new investment demonstrates Paragon Medical's continued commitment to innovation in design and manufacturing. 
Paragon Medical CEO Wil Boren said the healthcare additive manufacturing market is expected to grow to $8 Billion by 2030. He said the company's efforts will serve the local medical device industry as well as make a global impact.
Hundreds of workers and Local dignitaries celebrated the achievement with a ribbon cutting Wednesday.
Paragon Medical has nearly 650 employees in Pierceton and Warsaw. The company operates 15 campuses worldwide with more than 2,500 employees.