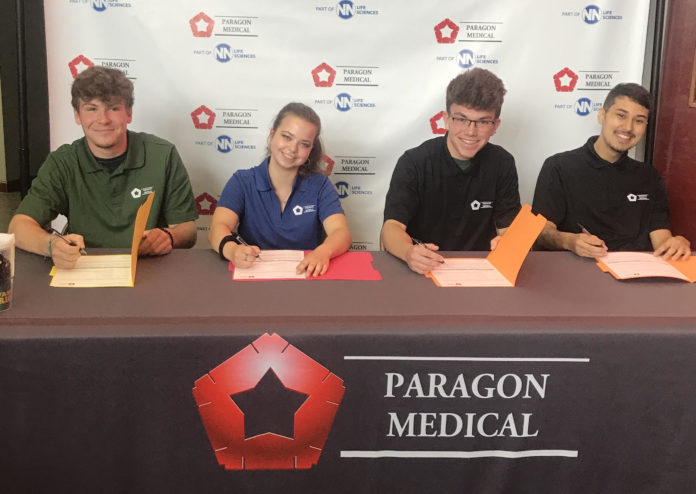 Paragon Medical held a "Signing Day" on Wednesday, celebrating the hiring of four area seniors following their high school graduations this month. 
The Signing Day initiative started in January to work with area seniors that were recommended to the company by school administration, or for those who qualify for the Governor's Work Ethic Certificate. It provides the excitement of those who sign a collegiate letter of intent for athletics to those who are going to work here in our community. 
The four students hired by Paragon had a sincere desire to go into the manufacturing and skilled trades industry following graduation, organizers of the event say. 
They have been working part-time this spring while finishing up high school and will move into full-time employment on June 17. 
Whitko High School Principal John Snyder and Paragon Medical Plant Manager Kyle Mundell spoke at Wednesday's event about the importance of a partnership between employers and educators. 
The students who participated graduate from Whitko, Wawasee, Warsaw, and one was homeschooled in the Warsaw area.