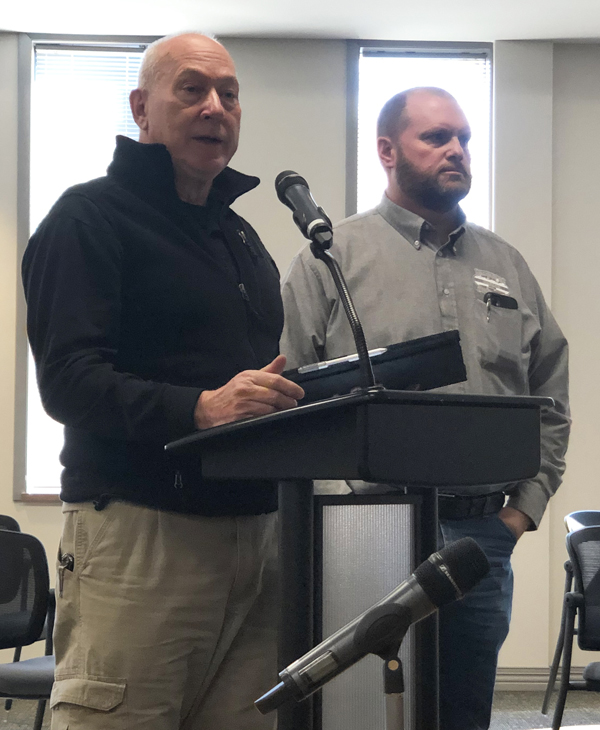 A change of ownership of a parcel of land delayed the awarding of the Kelly Park Pond improvements project from August until Friday.

The bid was opened Aug. 20. The project includes inlet protection, excavation dredging of pond and channel, pipe work, adding shrubbery and a sidewalk and more around the pond, according  to a description of the work.

Utilities Superintendent Brian Davison told the Warsaw Board of Public Works and Safety on Friday, "This is a project that, we originally opened the bid back in August, and then there was a change of ownership on the piece of property that the water would drain onto. We sort of had a verbal agreement with the previous owner, so we needed to get that worked out with the new owner. We wanted to get a deeded easement for this drainage, so that is why we're just now coming to you to recommend awarding the contract to G & G Hauling, and they've agreed to extend that bid price."

The price is $589,143.67.

Warsaw Mayor Joe Thallemer asked if there was an expiration date on the bid, and Davison said 30 days.

City engineer James Emans said Indiana Code 36-1-12-6(d) says if the city doesn't award the bid in that 30 days, the contractor can withdrawal their bid or decide to continue to honor the bid "under these conditions."

He said, "The biggest was the timing because our contract, when we bid the project, we had calendar days and dates that were tied to assuming we were going to make the award by September. So, that's really the only difference. The contract time is staying the same, but the notice to proceed won't be issued until mid-March, so the project will be done from mid-March to substantial completion will be done in August. The statute does allow us to extend beyond the 30 days, but the contractor has the right to accept that extension or accept it with the change in time."

Thallemer said given the climate the world is in with bids "going crazy," it is "very beneficial" that the contractor kept that price as they bid it.

Emans said it took them until mid-December to get the easement for the right to be on the property. An agreement with G & G will be brought back before the Board of Works at a later time.

The Board of Works approved awarding the contract to G & G Hauling & Excavating.

Davison also brought before the Board of Works the 2021 sanitary sewer rehabilitation agreement with Insight Pipe Contracting LLC for $397,349.50. He said he believed the pipeline project was awarded at the last Board of Works meeting.

"So this is just signing the agreement, the contract, with the contractor to do the work," he said.

The agreement was unanimously approved.