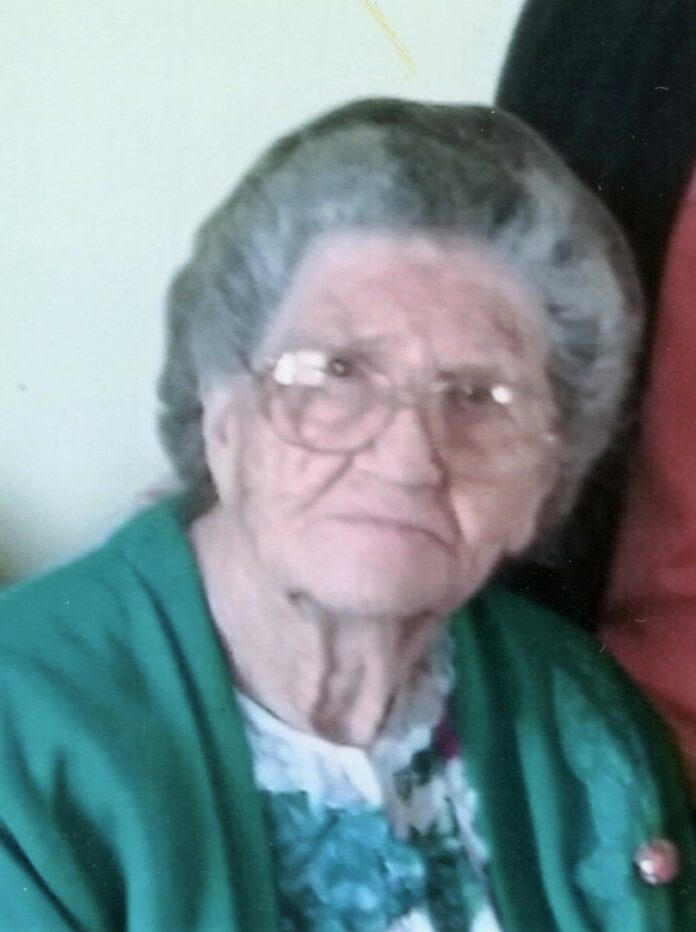 Pearl England, 98, of Pierceton, Indiana, passed away on Monday, February 7, 2022 at her home entering her eternal home with her Lord and Savior.
Born on November 1,1923, in Floyd Co, Kentucky, Pearl was the daughter of Elza and Lily (Whitaker) Richardson. She was united in marriage to Gordon England on May 2, 1942, in Warsaw, Indiana who preceded her in passing in 1972.
She formerly worked at Peabody Nursing Home for over 19 years in Housekeeping and for Millers Merry Manor.  She was an active member of the United Baptist Church.
Pearl will be lovingly remembered by her children, Kaylene Napier of Pierceton, Sandra (Gary) Hurd of Warsaw, Rosemary (Steve) Trump of Claypool and Michael (Jerrollene) England of Warsaw; 11 grandchildren, Cindy (Neil) Wilkinson -South Whitley, Greg (Pam) Johnson-Woodlawn, TN, Rita (Robert) Young-Elkhart, Tabitha (Derek) Temple -Warsaw, Eric (Angela) Trump- Pierceton, Tim (Amy) Hurd- Lexington, KY, Charity Trump- Claypool, Travis (Emily) Trump-Winona Lake, Heather (Adam) Swygart- Ft. Wayne, Joshua (Stephanie) England-Claypool and Ethan (Lyn) England-Warsaw; and 21 great grandchildren . She was preceded in passing by her husband Gordon England, two brothers and four sisters.
A visitation is planned from 3:00 to 7:00 p.m. on Monday February 14, 2022, at McHatton-Sadler Funeral Chapel, Warsaw. A funeral service in celebration of her life will begin at 10:00 a.m. on Tuesday February 15, 2022, in the funeral chapel. Those officiating will include Moderator Sean Hicks, Asst. Moderator Morris Wicker and Elder Estil Hamilton. Interment will follow in Pleasant Valley Cemetery-Rose Hill, North Manchester, Indiana.
Masks are optional, and social distancing is encouraged. No food is permitted at this time.
Memorial donations may be made to:
Kosciusko Home Care & Hospice
1515 Provident Dr.
Warsaw, IN 46581
To Sign the Guestbook or Send a Condolence go to www.mchattonsadlerfuneralchapels.com