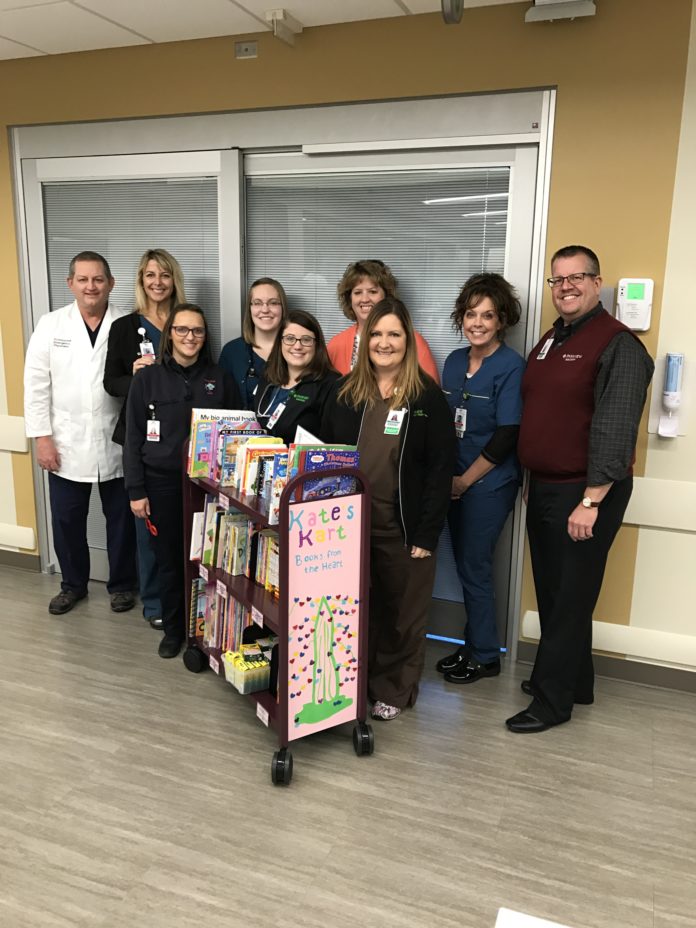 Parkview Warsaw's emergency department staff have a new way of bringing comfort to younger patients.
The staff can now offer brand new, free books to children who visit the ER thanks to a donation from the not-for-profit organization, Kate's Kart.
Kate's Kart was founded in memory of 18-month-old Kate Layman, who passed away from a rare genetic heart condition. Her parents founded "Kate's Kart" to help promote literacy and instill a love of books in children. The organization currently supplies more than 2,000 books to children in more than 20 area hospitals.
"The emergency room can be a scary place for anyone, but especially a child," said Parkview Warsaw Emergency Department manager, Tracey Williams.
"We are thrilled to be able to offer these new books to offer to our young patients, or to the children or siblings of patients. It will help them focus on something else while we take care of them, and they're able to take it home with them to enjoy. It's just a wonderful program."