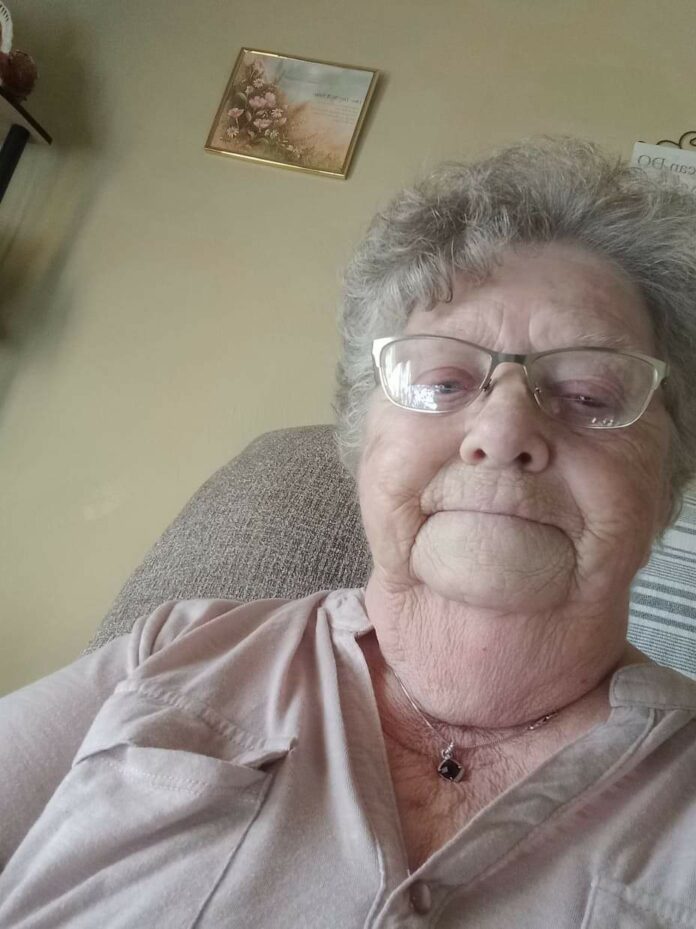 Peggy Sue Owens, 79, of Warsaw, Indiana, passed away on Tuesday, December 14, 2021 in her home.
Born on January 14, 1942, in Muncie, Indiana, Peggy was the daughter of John and Oma Jean (Wright) Harmon. She was united in marriage to Lynn B. Owens on September 21, 1974, in Dickenson, VA who preceded her in death June 11, 2005.
Peggy was formerly employed at Kmart in Warsaw. She was a member of the Gospel Hill Pentecostal Church.
Peggy is survived by her children: Mary Annette Miller, Mark Puckett, both of Warsaw, and Larry Newman, Ligonier; 9 grandchildren and 23 great grandchildren. She was preceded in passing by husband Lynn Owens, 2 sisters, and 1 great granddaughter .
A visitation is planned from 10:00 to 11:00 a.m. on Monday December 20, 2021, at McHatton-Sadler Funeral Chapel, Warsaw. A funeral service in celebration of her life will begin at 11:00 a.m. in the funeral chapel. Pastor William Whitaker will officiate the services. Interment will follow in Oakwood Cemetery.
Masks are optional, and social distancing is encouraged. No food is permitted at this time.
Memorial donations to assist the family may be made to:
McHatton-Sadler Funeral Chapel
2290 Provident Ct.
Warsaw, Indiana 46580
To Sign the Guestbook or Send a Condolence go to www.mchattonsadlerfuneralchapels.com