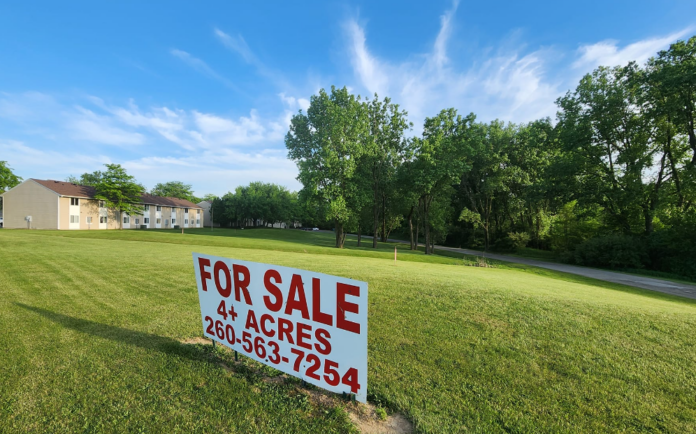 By Dan Spalding
News Now Warsaw
WARSAW — A nonprofit group plans to construct a permanent supportive housing apartment complex – the first of its kind in Warsaw – that serves people trying to pull themselves out of homelessness.
The proposed apartment development, which could be formally announced this fall, would be located just west of Valley Forge Apartments along Frontage Road in Warsaw.
Most of the 48 apartments would be single-bedroom units.
Housing For Hope seeks to acquire the land and is working with the Corporation For Supportive Housing Institute (for training and support) and Indiana Housing and Community Development Authority (which will assist with financing) for the development.
Brent Martin, with Housing for Hope on Monday appeared before the city board of zoning appeals with Rob Ryan, president and CEO of Bowen Center.
If all goes as planned, the apartments could be ready for occupancy in late 2025.
Bowen Center would provide some of the support services that would be part of the housing program.
Martin explained the essence of permanent supportive housing and said housing is an important foundation.
"It's a housing-first attitude. If you have a stable place to live, it's a lot easier to be employed, it's a lot easier to get the benefits you're eligible for. If you're homeless, non of that works," Martin said.
Ryan said he thinks the location is a good fit for future tenants.
"We feel it's a great place. There's a whole bunch of workforce opportunities around there — places where they can work and build a longer-term stable life," Ryan said.
On Monday, Housing for Hope sought and received a variance that will not require the development to meet the standard number of parking spaces. 
They argued successfully that the market the program caters to does not often have a car.