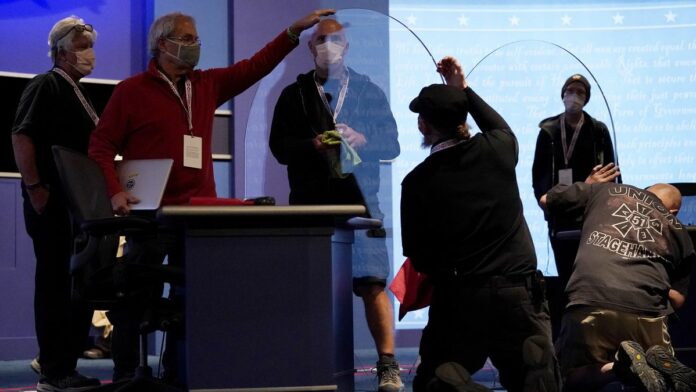 (Network Indiana) — Vice President Mike Pence will face off with Senator Kamala Harris in the first vice presidential debate on Wednesday in Salt Lake City, Utah at 9 p.m.
Andy Downs, a political science professor at Purdue University Fort Wayne, says this debate should go smoother than last week's presidential debate.
"I'm fairly confident that people will be able to keep track of this one quite a bit easier than the one last week," Downs said with a laugh.
He says there is one topic that will be on everybody's mind during the debate — the coronavirus.
"There is no way they can avoid talking about COVID and the response to COVID," Downs said. "Quite frankly, that's going to get discussed no matter what question comes out of (moderator) Susan Page's mouth. Susan Page could ask where someone went to school, and Kamala Harris is probably going to bring up COVID."
Downs adds that Harris is under more pressure for this debate, saying Pence is "very steady" and "will be able to do what he does." He says if Harris doesn't "land a few significant blows," people will be able to say Pence won the debate. As for Pence, Downs says the vice president must use this debate to bring back some of the voters President Trump might have lost during last week's debate.