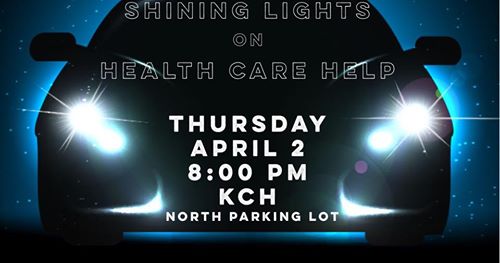 The Greater Warsaw Ministerial Association will be hosting a prayer gathering at Kosciusko County Community Hospital on Thursday evening beginning at 8 PM.
Ken Locke from the Warsaw Salvation Army said the gathering, which is called "Shining Lights on Healthcare," will ask everyone to drive into the parking lot and point their headlights at the hospital.
At 8:05 PM, a prayer will be lead. Locke said the gathering is to let all medical professionals and staff in Kosciusko know that we appreciate them being on the front line. The prayer will be led by Pastor John B. Lowe, II.
Those attending are asked to observe social distancing guidelines.