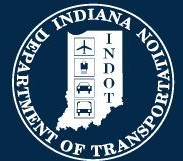 Officials from Kosciusko County have been working with six other counties along the U.S. 30 corridor to address the state's long-term plans to improve safety and traffic flow along the highway.
Initiated by the Indiana Department of Transportation (INDOT), a Planning and Environmental Linkage Study (PEL) will begin in the spring to evaluate current conditions and trends. The goal of the study, expected to take up to two years to complete, is to make recommendations for improvements that facilitate safe and efficient traffic flow along the corridor, according to a news release from the city of Warsaw.
Warsaw and Kosciusko County officials, in partnership with local stakeholders, representatives from the U.S. 30 Coalition and the Michiana Area Council on Government (MACOG) will host a public meeting from 6:30 to 8 p.m. Nov. 16 at the Warsaw Community High School Performing Arts Center (PAC), 1 Tiger Lane, Warsaw.
The focus of the meeting will be to review U.S. 30 options and present a draft option for a freeway design using the current U.S. 30 route. Those in attendance will have the opportunity to ask questions and comment on the project. Elected officials will be present, the release states.
As this project will have a significant local impact, residents and business owners are strongly encouraged to attend and participate in this conversation. When the PEL begins next year, community input will play a vital role toward INDOT's final project recommendations, the release states.
For questions about this project or the public meeting, contact the Warsaw mayor's office at 574-372-9595 or mayor@warsaw.in.gov, or contact Kosciusko County Commissioner Cary Groninger at cgroninger@kcgov.com.