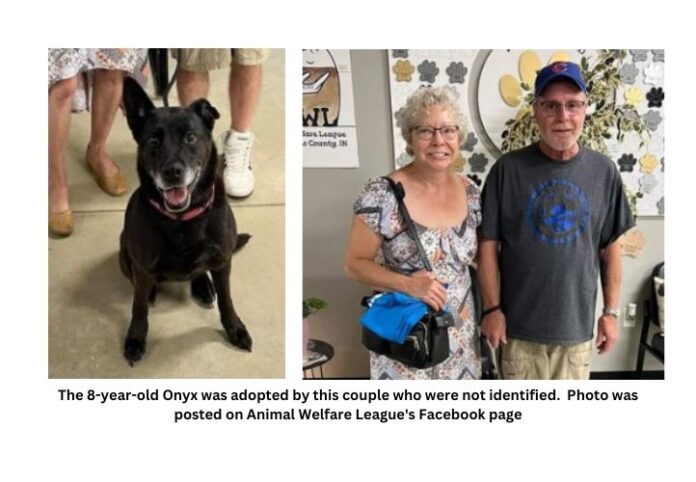 Staff Report
WARSAW — Many dogs and cats remained housed at shelters for long periods of time waiting to be adopted. 
At Animal Welfare League, one such dog was Onyx, a black 8-year-old that had been at the shelter outside of Warsaw for more than a year. 
Before that, she was a long-term guest at the Kokomo Humane Shelter. She was transferred here in an exchange program to give her a fresh chance in a different community at finding a forever home.
Last week, AWL issued a news release featuring the dog's plight and the publicity resulted in an outpouring of interest, which led to her adoption!
Here is a recap posted online by AWL on its Facebook page.
"Today made day 431 in our care, and we could not be happier to see her finally get her chance at a home that every dog deserves. 
Thank you Chris Cage & Willie 103.5, Times-Union – Warsaw, Ink Free News and EVERYONE who shared and read Onyx's story. You made this all possible. There were easily 20-30 people interested in Onyx and she has never had so much attention that she has received in the last 2 days. 
We have two other dogs who have been with us for over a year – Rico and Chief. And 10 more dogs who have been with us for over 5 months! If Onyx broke your heart due to her story, just know she will be happy, but we will always have dogs in our kennels that need homes too. 
Thank you from the bottom of our hearts! Good luck Onyx!"
To learn more about adoptions at AWL, visit this site.