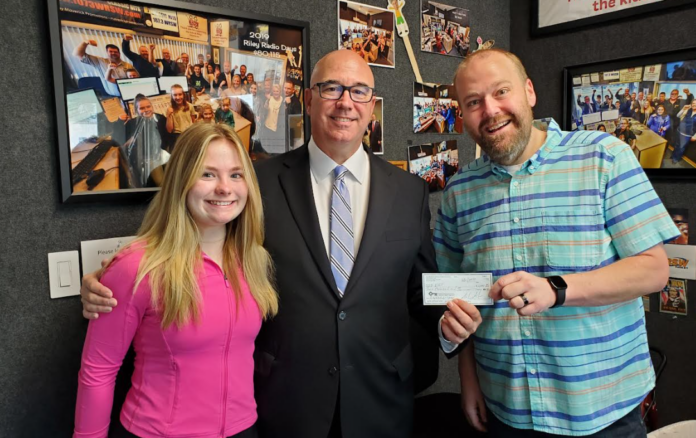 By Dan Spalding
News Now Warsaw
WARSAW — Concertgoers at last week's Quiet Riot show in Warsaw set a record for donations to the Rockin for Riley fund that benefits local families whose children are patients at Riley Childrens Hospital.
This year marked the ninth year of the Rockin for Riley concert in Central Park and supporters continue to give generously.
17-year-old Katherine Aldefer, a former patient at Riley and a past statewide Champion for the hospital wandered into the crowd with her red bucket and raised some $1,800, which was matched by her father Alan, one of two founders of the Rockin for Riley fund.
Katherine unveiled the grand total live on 107.3 WRSW Wednesday morning.
This year's total was $11,452.76 and eclipsed the $11,000 collected last year at the Jefferson Starship concert, setting an all-time record for the fundraiser.