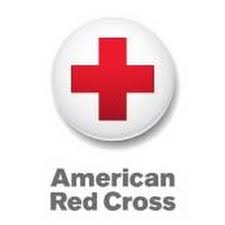 The American Red Cross announces several upcoming Warsaw blood drives.
• Monday, Nov. 29, noon to 6 p.m., Center Lake Pavilion.
• Tuesday, Dec. 7, noon to 6 p.m., Center Lake Pavilion.
• Wednesday, Dec. 22, noon to 6 p.m., Center Lake Pavilion. Donations made from Dec. 17 to Jan. 2 will be rewarded with a long-sleeved Red Cross T-shirt, limited quantities available.
The Red Cross asks that all donors make an appointment by going to Rapid Pass on their computer or the Red Cross Blood Donor app on your phone. Due to ongoing Covid-19 issues and to protect donors and Red Cross personnel, face masks are required.
These blood drives are becoming more and more important. Blood supplies are very low, for many reasons, according to a news release provided. Donor turnout dropped by 10% due to Covid-19, and blood product distribution has outpaced blood donations in recent weeks. An additional 10,000 blood products are needed each week for the next month to catch up with demand.
Platelets and all blood types are needed, particularly Type O blood. Type O supplies on hand are down to only one-half of the daily need, drastically below the ideal five-day supply. Type O is the most transfused blood type, and Type O negative is the universal blood type, when time doesn't allow blood-typing in emergency rooms. Platelets must be used within five days of donation, and are the clotting portion of blood. Nearly half of all platelet donations are given to cancer patients undergoing treatments.
Blood cannot be manufactured or stockpiled. It is only through the kindness and caring of donors that sufficient blood supplies can be available.