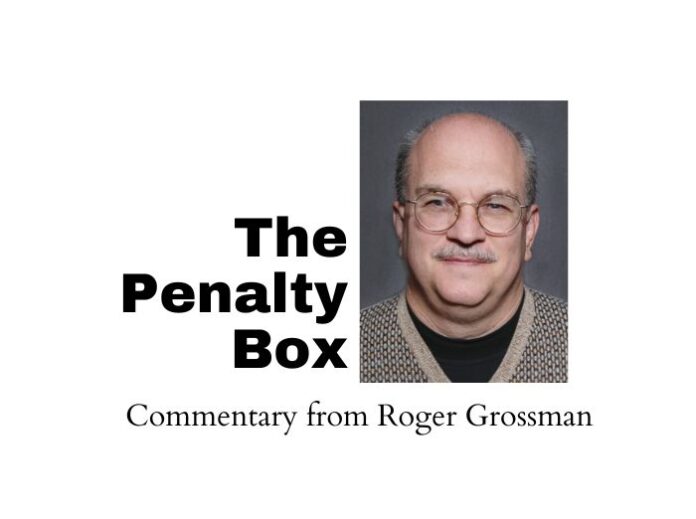 By Roger Grossman
News Now Warsaw
Al Rhodes announced last week that he would no longer be coaching varsity boys basketball teams.
Saying it that way may sound oddly specific but bear with me.
Al Rhodes grew up in the Penn-Harris-Madison School District. He remembers his fifth grade and middle school coaches by name, and in an interview with Chuck Freeby from TV 46 recently he credited them as being among those who helped steer him toward a life of coaching.
It's worked out pretty well.
The numbers speak for themselves — 42 seasons, 693 wins and a career-winning percentage of .678. He leaves the active coaching ranks, where he stands third in wins. He plants his flag in the number-11 spot on the all-time win list.
He became a varsity coach in 1980, taking over for his mentor Jim Miller. In a movie-type story, his first season was a Final Four season.
The second season ended with only four wins and had to make people in town wonder what the third season and beyond might hold.
What it "held" was winning seasons in all but two campaigns through 2002. 11 of those seasons were 20-win seasons. To paraphrase the late Times-Union Sports Editor Robin Hartman, "The state title belonged to Warsaw in 1984," and he won 14 sectionals, 7 regionals and four semi-state championships along the way.
He was the "King of Warsaw Basketball."
But to just coldly blurt out the numbers of wins and winning percentages and postseason histories and tournament championships would be blatantly unfair to him.
He set himself apart by demanding excellence and getting guys to work toward achieving it his way.
He has been a fierce competitor. He has hated to lose as much or more than he has loved to win.
His facial expressions and body language were part of his method, and they did not change over 42 seasons.
Sometimes his arms were folded. Sometimes he clasped his hands behind his back. You could always count on him beginning to protest a call that went against his teams with his arms straight out wide, palms up and mouth wide open in shock.
Playing his teams anywhere was hard, but beating them on his home court was daunting and darn near impossible.
He demanded much, and he led his players and coaches by giving much.
He pushed you hard to do more and be more than you ever thought possible.
But there is one question that has haunted some Tiger Fans for more than 20 years.
In the spring of 2002, Coach Rhodes, his wife and family, members of the athletic department and members of the local and regional media gathered in a classroom in the high school to hear coach say he was resigning as head coach of the Tigers.
He charted out what was ahead of him, which included helping his former player Rick
Fox with an international basketball training center, working in Fort Wayne as a basketball instructor and other basketball-related projects.
Hard as it was to imagine him not prowling the sidelines in front of the Tiger bench, what he was laying out for us that day made sense.
So, you can imagine what it was like here when just a year later Rhodes was announced as a boys varsity basketball again … at Logansport.
What had changed? Was it an itch he couldn't scratch any other way?
Recently, he addressed it.
He said he missed the games that season. He missed the winning and losing. He missed the day-to-day operations. I think he missed walking into opposing gyms to the boos and jeers of hostile fans knowing that he had better players and a better game plan and that the Tigers were going to win that night.
It's not arrogant when it's true.
What about now? Won't he miss those things now, too?
Probably, but 22 additional years of constructing practice schedules and envisioning short-term and long-term plans wear down a person who is advancing in years.
He has nothing to prove to any of us. There are no more mountains to climb, no more flags to plant and no more opposing gyms to conquer.
Now let's circle back to where we started.
Al Rhodes may have coached his last varsity boys basketball game, but as long as he has a breath to breathe, he will continue to coach people. You don't just stop doing that. You don't just say, "The whole world is on its own now."
He has been a coach, he is a coach and he will always be a coach … and there will always be people who need him to coach them.
And he will push them to do more and be more than they have ever been before, and the world will be a better place because of it.
Long live the king!