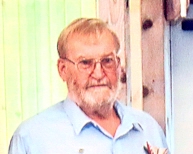 Richard Earl Smith, 70 of Argos, Indiana passed away on December 17, 2021 at 6:56 p.m. at Saint Joseph Health System, Plymouth, Indiana. On June 21, 1951 in Plymouth, Indiana he was born to Charles "Chuck" Smith and Darle Y. (Hughes) Smith. He has lived in the Argos community all of his life.
On September 19, 1969 in Plymouth, Indiana he married Kennetta Kay Powell and together they shared the next 52 years.
Richard worked as a Truck Driver for Wicks Lumber, Argos, Indiana; and Aker Plastic and Oasis Lifestyle, both of Plymouth, Indiana. He also farmed on the side.
He was a member of the Maxinkuckee Odd Fellows, Lodge #373, Culver, Indiana and attended Argos High School.
Richard loved to play Euchre and Poker. He was always ready for a good tractor show or a fishing trip. He loved his time outdoors cutting firewood, especially Ash.
Richard survived by his wife Kennetta Smith of Argos, Indiana
Sons –Michael Smith and wife Sherry of Argos, Indiana; and Matthew Smith and wife Stacy of Argos, Indiana
6 Grandchildren – Zachery Smith and wife Hannah, Alyssa Howard and husband Chris, Isaiah Smith, Parker Smith, Izabelle Hayn, and Matthew Smith Jr. 3 Great Grandchildren – Addi, Bently, and Teaghyn
Sister – Patti Smith of Glenwood, West Virginia
Brother – Michael Smith and wife Kathy of Oklahoma City, Oklahoma
His beloved feline Tinkerbell
He is preceded in death by his: Parents, Grandson – Kyle Smith, Granddaughter – Breanna Abbott.
Friends may visit with the family on Thursday December 30, 2021 from 5 p.m. – 8 p.m. at the Earl-Grossman Funeral Home, 208 N. Michigan St., Argos, Indiana.
Funeral Services will be held on December 31, 2021 at 11:00 a.m. at the funeral home with Mark Klingerman. Burial will follow at Maple Grove Cemetery, Argos, Indiana.
Arrangements have been entrusted with the Earl-Grossman Funeral Home, Argos, Indiana