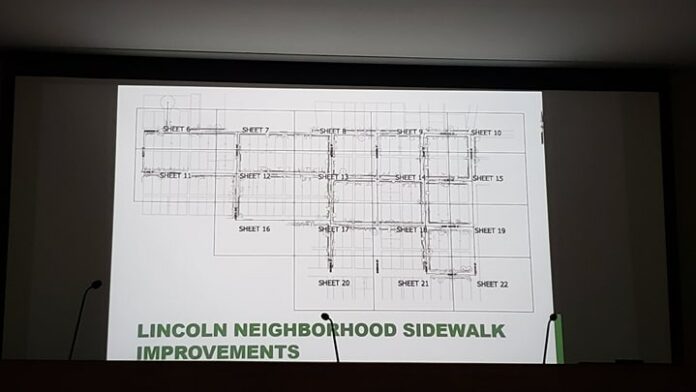 The trails and bike paths around Warsaw and Winona Lake saw a lot of use last year.
Justin Taylor and Craig Allebach with the Ride+Walk program gave a presentation to the Warsaw Common Council at their Monday night meeting. Taylor says that Warsaw and Winona Lake are one of twelve communities throughout Indiana designated as a bicycle friendly community and have more bicycle friendly businesses than Bloomington, Fort Wayne and South Bend combined.
The four bike stations set up in the community saw a lot of use during 2019, 70 percent of that by those ages 18-30. Taylor gave a lot of credit to the Market Street project for making things safer for bicyclists and pedestrians, and the addition of a buffered bike lane on Fort Wayne Street has reduced speeders in the area, where a study showed drivers going an average of 24 MPH, even though the posted speed limit is 30.
Through the riders that logged their rides, 310,000 calories were burned throughout the year.
Taylor also mentioned that an INDOT grant will help with major sidewalk improvements throughout the Lincoln neighborhood. This will help with those kids that walk to and from school during the year.
Some focuses that the Ride+Walk program is looking at in the future is to strengthen their regional partnerships with other programs in the area and to look at future needs for the community with the program.
Allebach toward the end of the presentation gave updates on Heritage Trail in Winona Lake, and talked about the proposed plans for Heritage Trail East, which would include trails going from the Grace College Athletic Complex east to Christ Covenant church and adjacent neighborhoods. Another trail is also planned to go from Lakeland Christian Academy south on County Road 250 to Pierceton Road and then follow along to Stonehenge Country Club.
For more information on the Ride+Walk program, check out the site here.