A Ronald McDonald Care Mobile will be added the Parkview Health location in Warsaw.
It's one of only 50 care mobiles in the world and features exam rooms, a testing lab, and a patient education area.
The mobile will serve Whitley and Kosciusko Counties, delivering medical services directly to under-served children. Specifically, it provides early and preventative health services for those up to five years of age who lack access to medical care.
Ronald McDonald Care Mobile is 40-foot long and 8-foot wide and will be staffed with Parkview Physicians Group Pediatrics providers.
It will be providing the following services:
Primary care, well-child visits and developmental screening
Hearing
Vision
Vaccination
Point of Care testing
Strep test
Influenza screening
Lead screening
Fluoride treatment
Health & Safety education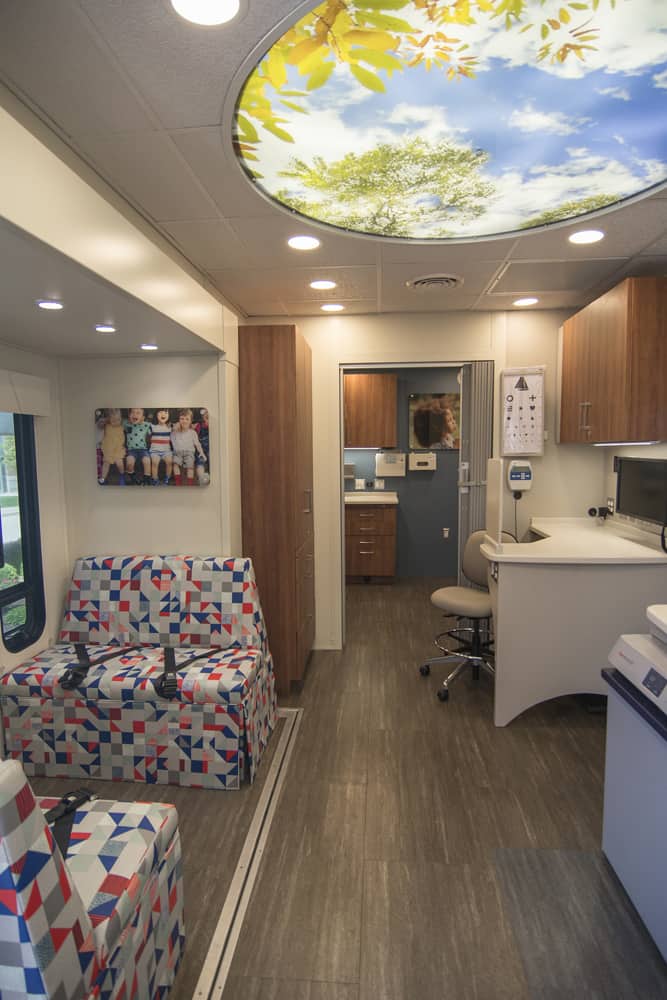 Both Ronald McDonald House and Parkview Health representatives say the program is about helping those who need it.
"[We] believe in the power of serving the community and ensuring that all children have an equal opportunity to receive quality health care. It is because of this shared mission that our organizations have partnered to reach medically underserved children in Northeast Indiana," explains Jen Veatch, Executive Director of Ronald McDonald House Charities of Northeast Indiana.
"We're proud to be a part of this service and look forward to making a positive impact on the health of children in Whitley and Kosciusko counties," says Scott Gabriel, president, Parkview Whitley/Parkview Warsaw.
Services provided by the care mobile will be at no charge to those who have no insurance.
For more information or to find out when the Ronald McDonald Care Mobile will be in your neighborhood, visit www.parkview.com/pediatrics or www.rmhc.neindiana.org/caremobile.