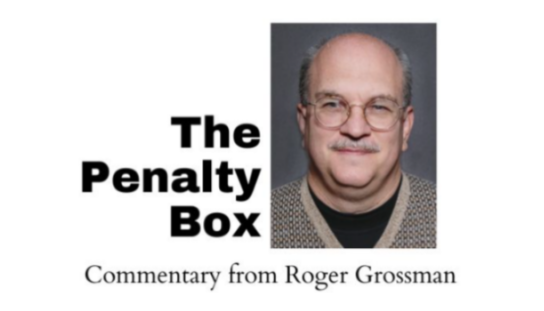 By Roger Grossman
News Now Warsaw
I have been fixated on two sports stories that have to do with what seems to be the end of the tenures of two very popular coaches in college sports.
First, the news broke that West Virginia men's basketball coach Bob Huggins was arrested on another drunk driving charge on June 17.
Police in Pittsburgh pulled Huggins over while he was driving a vehicle with a shredded tire and the driver's side door open.
He couldn't tell officers exactly where he was, but investigators found out later that he'd been to a basketball camp with his brother in Ohio, about 90 minutes from Pittsburgh.
Officers say they found garbage bags with empty alcoholic beverage cans in the cabin and in the trunk. They put Huggins through the routine field sobriety tests, and he failed them.
A blood test showed his Blood Alcohol Content (BAC) was 0.21, which is almost three times the legal limit.
Huggins resigned and the university accepted it and hoped the coach would get help, and he seems to be as he has checked himself into rehab.
Huggins was also arrested 19 years ago for driving under the influence.
That night in June of 2004, Huggins again was struggling to keep his vehicle between the lines and was pulled over by police. He failed the field sobriety tests there, too.
No one can deny that the man has an alcohol problem.
His resignation was the sad end to a pretty solid coaching career.
But that wasn't the end of the story.
Huggins, from rehab, issued a statement through his attorney that claims he never said anything to anyone about stepping down from coaching, that he never agreed to any such thing and that his wife doesn't speak for him on this subject.
Maybe it's time that someone does.
Huggins shouldn't be driving, let alone coaching a major college basketball team.
We all must wonder how many times he had a BAC north of .08 (the legal limit in West Virginia, Pennsylvania and most other states) and drove—hundreds? Thousands?
Bob Huggins should thank his Maker that he hasn't maimed or killed anyone during his escapades.
Then we found out the Northwestern Head Football Coach Pat Fitzgerald was being suspended without pay for two weeks because of accusations of hazing that crossed way over the line of decency to the point of being criminal in nature.
The accusations first came to light at the end of last season, and a third-party investigation found that while there was some truth to the allegations, the connection to "Coach Fitz" was not clear and their recommendation was a light punishment. The university and Fitzgerald met and came to a mutual agreement that it would be two weeks without pay.
Then the student newspaper at NU ran a story that detailed all of what happened based on the claims of the student athlete at the center of it all.
That set off a firestorm, with people figuratively marching through the streets of Evanston, pitchforks and torches in hand, ready to take down the coach who had won more games than anyone else had in Wildcat history.
Two days later, Fitzgerald was fired.
These two stories run parallel to each other in a way that isn't obvious from the surface.
Bob Huggins grew up in Morgantown, West Virginia, and played basketball for WVU. He has been beloved there, and when things fell apart for him after his DUI arrest in 2004, West Virginia welcomed back their native son to lead their program with open arms in 2007.
Fitzgerald was a star middle linebacker for Northwestern from 1993-1996, helping them to a 10–1 regular season record in 1995 and a berth in the 1996 Rose Bowl, the school's second bowl appearance and the first since 1949.
That was the year they came to South Bend on opening weekend and beat the ninth-ranked Fighting Irish.
He came back to the north suburbs of Chicago to lead his alma mater and coached them to 10 bowl games.
Two men honored by induction in their sports' hall-of-fames, beloved by their schools' fan bases, admired for their coaching success—fallen, and vowing to fight to get back up again and coach again at the places that have meant so much to them.
No matter what becomes of them and their situations, no matter what emotions you might be feeling toward it all, the one common thread that runs through it is sadness.