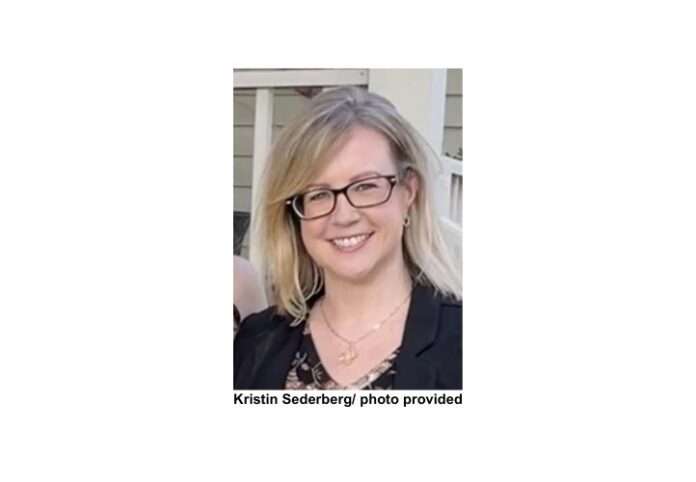 News Release
WARSAW — Warsaw Community Schools has announced the selection of Kristin Sederberg as the next principal of Claypool Elementary, pending school board approval in June.
Sederberg brings a wealth of experience and a strong educational background to the role, according to a news release from WCS.
Sederberg is an educator with a career spanning 22 years. She graduated from Elkhart Central High School and holds a bachelor's degree in elementary education from Butler University, a master's degree in elementary education from Ball State University and an educational leadership licensure from Indiana University Bloomington.
Throughout her career, Sederberg has exhibited a commitment to education and has taught all elementary grade levels in some capacity, stated the release. Her dedication to professional development led her to serve as a summer school principal and a part-time staff developer for the past 12 years. In addition, she completed a year-long administrative practicum, further enhancing her leadership skills.  From 2021 to 2023, Sederberg served as a district technology integration specialist, staying at the forefront of innovative educational practices, stated the release.
Sederberg's selection as principal of Claypool Elementary was a result of a thorough search process. The faculty and staff at Claypool, along with a focus group of parents, provided valuable feedback to the selection committee, who chose her from a pool of applicants.
WCS Superintendent Dr. Hoffert said, "We are very excited to welcome Kristin Sederberg into our school community.  The pool of applicants was very deep. Kristin comes to us very highly recommended and with a strong background in STEM, technology and literacy."
"I am incredibly excited and deeply honored to join the Claypool Elementary community as its principal," said Sederberg. "I look forward to collaborating with the dedicated faculty, staff, parents and students to provide a nurturing learning environment that ignites curiosity, fosters growth and inspires a love for lifelong learning. I am humbled to be part of this journey and look forward to helping to empower each and every Knight to reach their fullest potential."
Sederberg's family includes her husband, Erik, and her daughter, Molly, who will be starting her freshman year at IU Bloomington in the fall.