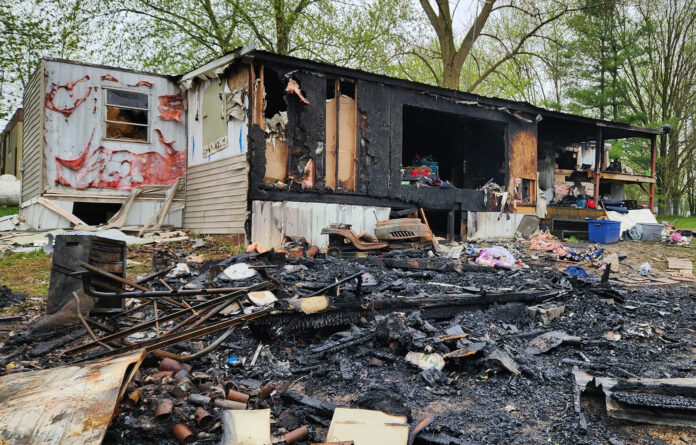 By David Slone
Times-Union
SIDNEY — A fire that started in a shed at Sellers Lake spread to a mobile home and destroyed both structures early Thursday morning.
Sidney Fire Department Chief Kevin Wagoner told the Times-Union the call came in at 1:25 a.m. Thursday for a fire at 5938 S. Woodland Lane, which is south of Sellers Lake.
"It appeared to have started in the shed and caught the house on fire," he said.

Wagoner said the residents were home at the time of the fire and escaped without injuries.
The American Red Cross was assisting them with a place to stay.
County records indicate the home is owned by Doug Nine.
The cause of the fire remains under investigation.
The home is a total loss, Wagoner stated.