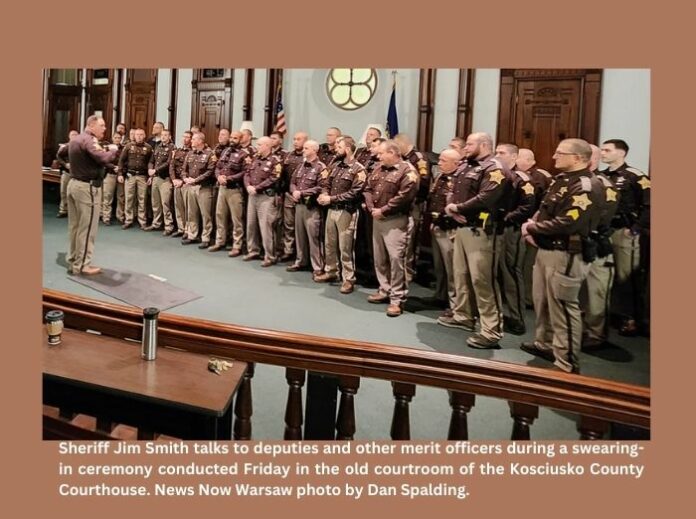 By Dan Spalding
News Now Warsaw
WARSAW — Kosciusko County Sheriff Jim Smith announced on Friday some staff changes as he begins his new role in law enforcement.
Nearly 40 merit officers, including most deputies, took the oath of office early Friday morning in a ceremony presided over by Superior Court 4 Judge Christopher Kehler.
Afterward, Smith addressed the merit deputies and announced in a news release that Chris McKeand will serve as chief deputy and Michelle Hyden will serve as the department's matron.
He also shared his vision of family, communication, and trust as the office moves forward to serve residents of Kosciusko County.
Other interim positions were announced and include:
Michael Mulligan – Patrol Commander
Kevin Gelbaugh – Jail Commander
Joshua Spangle – Investigations Commander
Sgt. Travis Shivley – Will continue as Training coordinator
Douglas Light – Public Information Officer
Deb Carpenter – Director of Central Dispatch
Jerrod Jones – Director of Work Release