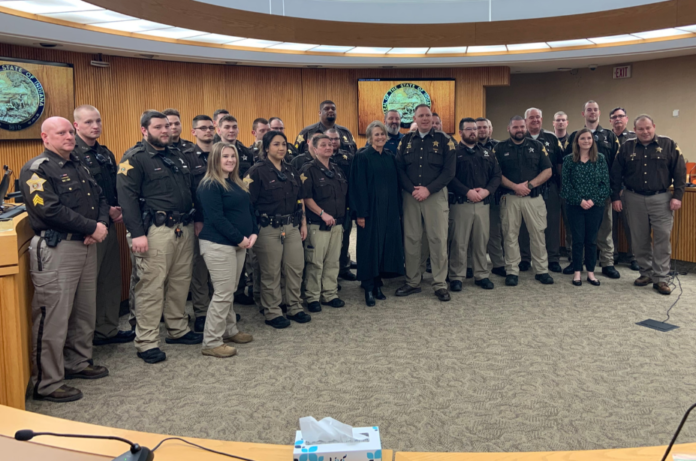 News Release
WARSAW — Earlier this month, all merit officers in the Kosciusko County Sheriff's Department were given the oath of office.
On Tuesday, Sheriff Jim Smith oversaw the same type of ceremony for all of the other personnel in the department.
Superior Court 1 Judge Judge Karin McGrath gave the Oath of Office and Code of
Conduct to the remaining employees.
Smith again shared the importance of his vision of family,
communication, trust and moving forward to serve the citizens of Kosciusko
County.
Among those taking the Oath of Office and signing the Code of Conduct were:
Corrections- Jail
Dispatcher- Central Dispatch
Work Release
Court Security
Community Corrections
Reserve Deputies
All Special Deputies
Sheriff Department Civilian Administration