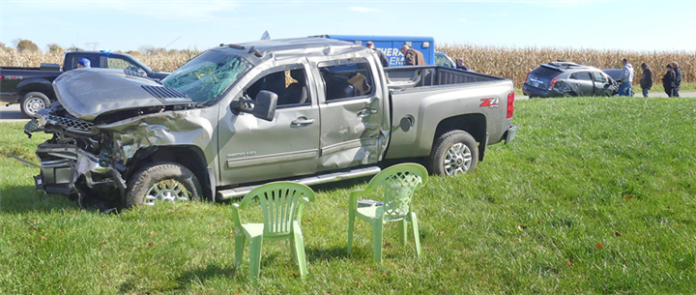 A Silver Lake woman was transported to the hospital after a two-vehicle accident Thursday.
At approximately 1:54 p.m. Thursday, Linda K. Murphy, 77, Silver Lake, was driving a 2012 Cadillac SRX westbound on CR 100S, according to a news release from the Kosciusko County Sheriff's Office.
Murphy failed to yield the right of way to Tyler E. Leiter, 28, Bremen, who was driving a 2023 Chevy Silverado southbound on CR 400W, resulting in a collision.
Murphy complained of pain to her entire body and was taken to the hospital by Lutheran EMS; Leiter complained of back pain, but refused EMS.
Responding agencies were KCSO, Atwood Fire Department and Lutheran EMS.