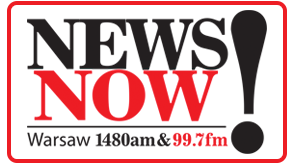 A very small turnout came out to Harrison Elementary on Monday for the public meeting for a proposed northern TIF district in Warsaw.
Despite the small crowd, there was a lot of discussion between city officials Jeremy Skinner and Diane Quance and those in attendance. One of the big points that both Skinner and Quance made was that the TIF district will not raise taxes for residents. T
The TIF lifespan would go over 20 years, with the base year starting in 2019. Taxes collected would be used specifically and only for improvements within that district to provide growth and amenities to that area.
The Redevelopment Commission will look to approve the districts at their November 4th meeting. It would then go through the Plan Commission, Common Council and the Warsaw School Board for their individual approvals before heading back to the Redevelopment Commission.
There will be one more public meeting for the proposed south TIF district on Wednesday at Eisenhower Elementary School, set to begin at 5:30 PM.