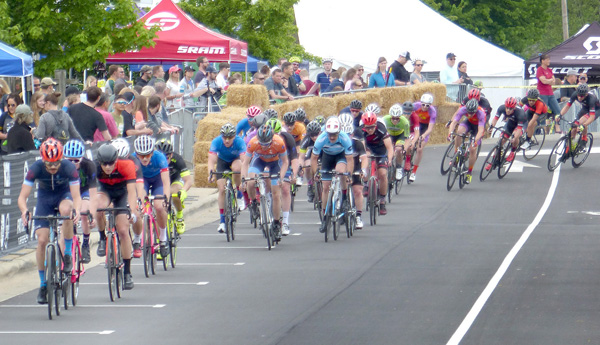 Cyclists, get your bikes ready, because the annual Fat and Skinny Tire Fest is still on.
Nick Hauck, manager of the Village at Winona in Winona Lake, said the annual weekend-long bicycling event is still happening May 22, but it is smaller with no parties and no road racing.
This would have been the event's 17th year, hosting up to 7,000 people from all over the country who come to Kosciusko County to participate in mountain bike races, children's events, street parties and BMX shows.
"This year, we're calling it the 16 and a half," Hauck said, saying having one or two events is better than canceling the entire thing.
Hauck said in years past, not only did between 5,000 and 7,000 people turn out for the event, but participants in the cycling events would average around 2,800.
This year, Hauck expects about 500 to 600 people will participate.
What's happening is an 8 a.m. county side tour May 22 that starts at Green Earth Multisport in Winona Lake.
From 10 a.m. to 3 p.m. is the DINO Series mountain bike race, with a 10 a.m. start time for pro/elite/sport.
At noon, the mountain bike race is for base/fat bike/clydesdales/intro/juniors; and at 1:30 p.m. is the kids races.
"So basically, all road events, all road racing events are not happening," Hauck said. "There's no kids activities, there's not BMX shows, no parties, no gatherings, no anything. … We usually have a huge block party where we shut down the entire block in front of Mad Anthony's and ride several streets."
Since COVID restrictions are putting a damper on those festivities, Hauck highlighted the county side tour.
"The nice thing about the county side tour is it's not a race event," Hauck said. "It's for anybody who wants to go out and ride thier bike. There are different miles you can choose to do on the tour, so you can pick how far you want to go, and depending on the length of your ride, there are different sag stops you can make to get food, fill up water and get nutrition."
Registration is required for both the county side tour and the mountain bike racing and can be done online at www.fatandskinnytirefest.com.
Hauck is hoping for nice weather and a bigger event next year, but until then, he encourages everyone to come out and enjoy the weekend.
"It's just a time to go out and enjoy your bicycle and then go out into the county, and it's a great way to spend time with friends and family."
Check the website for more information, updates and maps.